Harry Styles and Cara Delevingne sent One Direction fans into a spin after they were spotted on a date this weekend.

Of course it could have just been a friendly trip, but with faces like theirs we doubt it.

They were seen watching The Book Of Morman in London's West End and one super sleuth snapped them on their camera phone.

One of the photos from behind shows the two sitting together, with Cara's lion tattoo giving away her identity.

But it doesn't look like the best date ever, as Harry's chatting on the phone.
Cara and Harry were first linked last year when he was spotted giving her a lift home from a night out in London.

But the model was reportedly told to dump the pop star because he was too "down market" for the Vogue magazine regular.​

Seems like she's changed her mind now he's a film star.
So could this mean the handsome 1D singleton could be thinking about settling down with model-of-the-moment Cara?

​He recently admitted to Fabulous magazine that he does in fact have his eye on someone.
He said: "I haven't been mingling that much… Touring is so hard and it's hard to get to know someone in a day.

"You don't get enough time to meet someone and say: 'I really like you. Do you want to come on the road for a bit?' We're rarely anywhere for even two days at the moment. There is… I've got someone that I like, yeah."

He also spoke to the Evening Standard magazine about his love life at the premiere for 1D's movie This Is Us.

When asked about being one of the only solo members in the group, he cryptically responded: "Am I single?"
Sounds like an old flame is just what he's after - no getting to know each other necessary!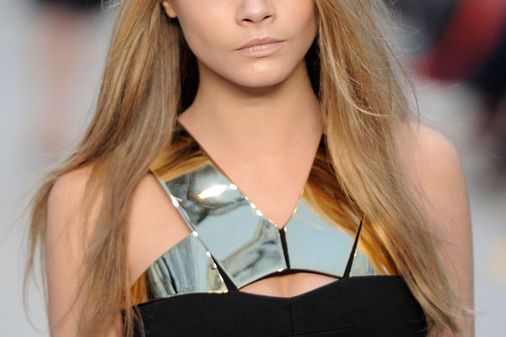 © Getty
Cara Delevingne