Jennifer Aniston has steered clear of junk food for years and claims that her healthy lifestyle has made her essentially intolerant to it.

Her body is now so used to the freshest, most organic food that it simply couldn't handle digesting a burger from McDonalds.

She does look pretty incredible so we'll listen to what the actress has to say - even if we do love a cheeky Big Mac every once in a while.

She told New York magazine about an apparently horrifying experience in which she was left with a choice of going hungry or eating fast food.

She said: "I'll never forget when Justin and I were on a road trip and we were so hungry.

"The only thing around was McDonald's. I think I ordered a Big Mac.

"Wow, my body did not react well to that! It was like putting gasoline in a purified system."

Well known for her fitness regimes and Hollywood diets, Jen has worked out what works for her.
A big fan of cooking - sometimes in the nude - the 44-year-old added: "I am always trying to eat organic and natural foods, so that just made my stomach turn and made me feel terrible."

It is not only her figure and health she's looking after, it's also her golden, glowing skin.

She said: "I think what you put in your body, as well as stress, is reflected in the quality of your skin."

Once known for her involvement in fad diets, including the alkaline diet and Atkins diet, the Friends actress has now decided to take a balanced approach.

She explained: "I stopped dieting when I figured out that you just have to eat regularly and properly within moderation, the fads are too much.

"My best tip is sleep. Honestly. Hydration - drink a lot of water – and get your sleep."

Sadly we think we'll still eat a burger...even if we're not at a service station.

That is why we don't look like Jen!

What do you think - are fad diets pointless and unhealthy? Tweet us @sofeminineUK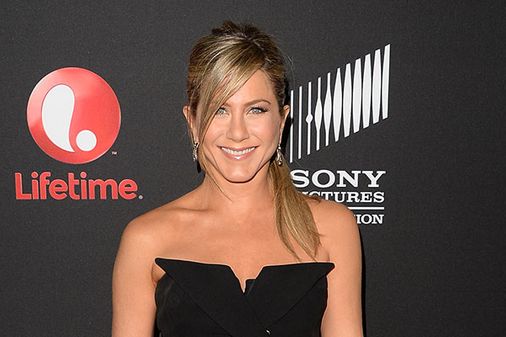 © Getty
Jennifer Aniston