Jennifer Aniston at a glance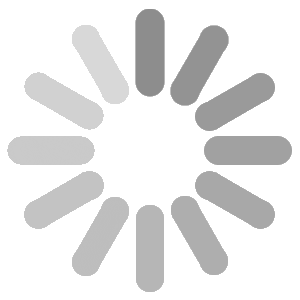 The successful American sitcom "Friends" was the springboard for Jennifer Aniston's career, with the actress having also demonstrated her talent in the world of cinema.

Jennifer Aniston was born in California. Her father, John Aniston, was one of the main characters in the American series "Days of Our Lives" and her Godfather was no other than Telly Tavalas, who played Inspector Kojak.

Brought up in New York, she studied at the Rudolf Steiner School and then went on to graduate from Manhattan's Fiorello H. LaGuardia High School of Music and Performing Arts in 1987.

She started her career with minor theatrical roles in off-Broadway productions and won her first TV role in the American series "Molloy in 1989.

It was in 1994 that the world discovered "Rachel" (Jennifer Aniston) in "Friends", alongside Courtney Cox (Monica), Matt Le Blance (Joey), Matthew Perry (Chandler), Lisa Kudrow (Phoebe) and David Schwimmer (Ross).

The American sitcom proved to be hugely successful, with Aniston winning several awards including "Outstanding Lead Actress in a Comedy Series" at the Emmy Awards in 2001 and then a Golden Globe in 2003 for "Best Performance by an Actress in a TV Series".

Aniston's first starring role was in the film "Picture Perfect" (1997), in which she starred opposite Kevin Bacon. She then went on to star in the film "Object of My Affection" (1998) and won critical acclaim for her performance in the film. In 2001 she enchanted audiences with her performance in "Rock Star".

In 2002 she starred in the low-budget film "The Good Girl", where she played the role of a bored cashier and restless wife, who embarks on an affair with a younger man.

We then saw Aniston again in 2003 gracing the billboard posters for the film "Bruce Almighty", where she played the role of actor Jim Carrey's live-in girlfriend.

2004 saw the final season of "Friends", for which Aniston reportedly earned $1 million per episode.

The end of the long running sitcom allowed Aniston to focus on her film career and in the same year she starred alongside Ben Stiller in "Along Came Polly". Her career continued to go from strength to strength.

In 2005 Aniston moved away from her stereotypical rom-com role when she starred alongside Vincent Cassel in the film "Derailed", where the actress played a much more sombre role.

Since this role Aniston has starred in "The Break Up" (2006), alongside Vince Vaughn and moved audiences to tears with her very moving performance alongside Owen Wilson in the film "Marley and Me" (2008).

In 2009 she starred in the film "He's Just Not That Into You", "The Bounty Hunter" (2010) and Horrible Bosses (2011).

Her latest film "Wanderlust" is due for release this year.

Aniston has known heart break in her own rom-com life. She started dating Brad Pitt in 1998 and the couple were married in 2000.

They were seen as the rare Hollywood success stories. However, Aniston filed for divorce in 2005, amid rumours that Pitt had been unfaithful with Mr and Mrs Smith co-star, Angelina Jolie.

The media frenzy surrounding the couple's break up was phenomenal, with merchandise being sold with messages reflecting public opinion on the break up.

Since her divorce from Brad Pitt, Aniston has dated "The Break-Up" co-star Vince Vaughn and is currently dating actor Justin Theroux.
Aside from her acting career Aniston has also ventured behind the camera and set up production company "Plan B Entertainment", whilst married to Brad Pitt.

She has also directed the film "Room 10", a short film set in an emergency room. Aniston has also featured in several L'Oreal campaigns.