Friends cast members Jennifer Aniston, Matthew Perry and Courteney Cox reunited to produce a joke video for chat show Ellen.

The group were promoting Jen's stint co-hosting the programme alongside Ellen DeGeneres.

Matthew Perry has previously done the job and so the actors played on this in the wonderfully playful vid.

Fans of the 10-series-long TV show were heartbroken recently when reunion rumours surfaced, but were quickly shot down as entirely false.

So this clip gives those in mourning a taste of their favourite pals back in action.

The short starts with Jennifer Aniston - who played Rachel Green - arriving at Matthew Perry's flat to ask for advice on her presenting gig.

The 44-year-old actress is not received all that well by her ex-co-star, who played Chandler Bing.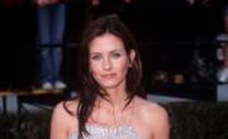 He comments that she should have called, to which she jokes that they used to walk in and out of one another's apartments all the time.
Matthew, 43, continues the joke that they were in fact only friends on the show, stating that they've not seen each other in eight years.

Jen follows this by accidently calling him David - referring to their other cast mate David Schwimmer - who played Rachel's on-off lover Ross Geller.

As Matthew appears to try to get rid of Jen, another familiar face appears at the door.

Courteney Cox - who played Monica Gellar - steps out and Jen is horrified at the suggestion the two have been having a secret affair.

The video ends with Matt appearing like quite the lothario when Portia De Rossi - Ellen's wife - and Ellen herself try to 'sneak' past unseen.

It may not be Friends, but it's as close as we're going to get and we'll take it!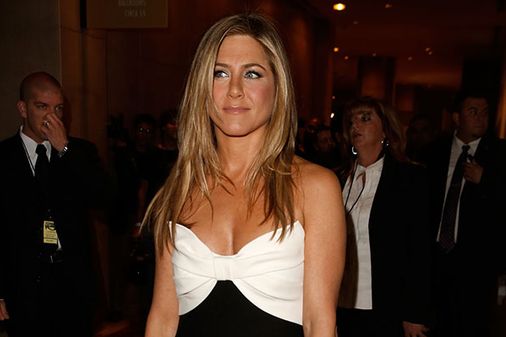 © Getty
Jennifer Aniston