Jennifer Lawrence has spoken out about her disdain of the sexualisation of young women in the limelight.

When asked about her feelings regarding the example Miley Cyrus is setting for young people, Jen's answer was less than positive.

The Oscar winning actress, who was in London for the premiere of her new film Catching Fire, told BBC Newsnight: "It's part of the entertainment industry that sells. Sex sells, and for some disgusting reason young sex sells even more."


Film actress, TV actress
born 15/08/1990
Although the Silver Linings Playbook star didn't mention Miley specifically, she did say: "For some people, that's how they feel best, that's how they feel sexy."

However she also talked about how pleased she was to play the role of Katniss in The Hunger Games, who is widely thought to be the ideal role model for children.

She said: "Growing up I didn't have a female hero the way that Katniss is and I think she's a wonderful role model for young girls. I'm happy that they have a character like that."

Yeah teenagers of the world! Look up to Katniss and learn how to hunt squirrels rather than practising your twerking. Twerking won't put food on the table!
Although Jennifer Lawrence is indisputably a role model to young people herself, being the second youngest person ever to win an Oscar and widely known for her stance of looking healthy and normal rather than unrealistically thin, she did not intend to be one.

​She said: "I don't think you make a decision to be a role model. I didn't set out to be one at all.

"It's just something that happens when you're in the spotlight, you just have to look at what you want the younger generation to hear."

Maybe you should take note Miley! Or light up another joint whilst on stage in front of thousands of people? Your decision.

Do you think Jennifer Lawrence is the ideal role model to young people? Tweet us @Sofeminineuk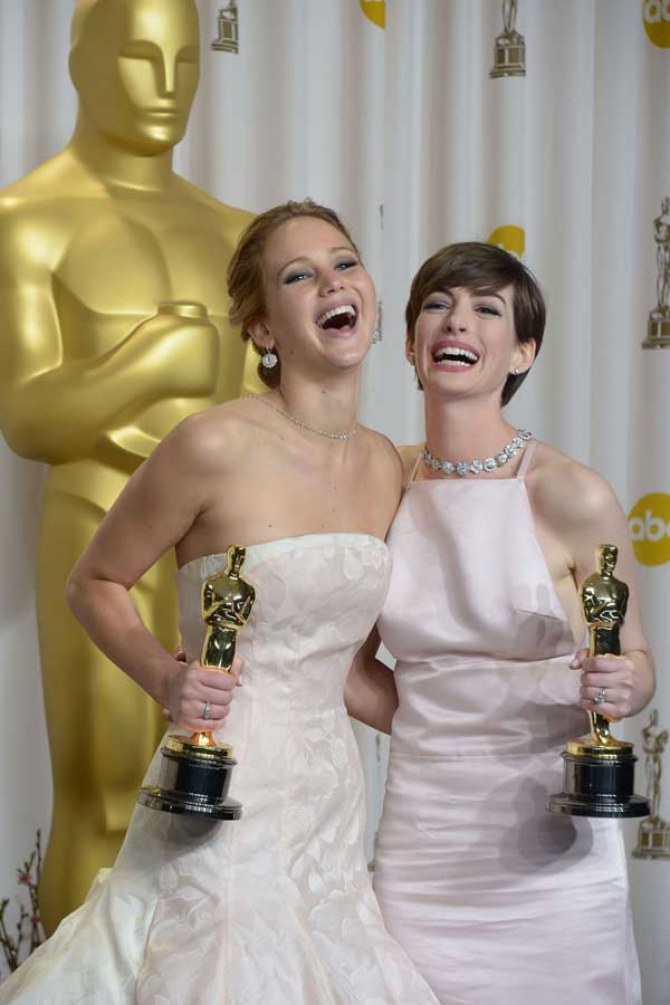 © Getty