After being revealed as the Brazilian babe who shot the now infamous vid of Justin snoozing, Rio de Janeiro native Tati Neves is making the most of her 15 minutes of fame.

She claims that she was invited to the party by a member of the Bieb's entourage, and that Justin cornered her - after telling everyone else in the room to scram.

Wow! Guess he's over ex-girlfriend Selena Gomez.

She also claims that it was her friend, not her, who leaked the video. She reportedly sent the video as proof that she was in fact cuddling with Justin Bieber - but intended for only that one friend to view the video.
The 27-year-old is says she did in fact sleep with the Heartbreaker singer - and that he left her rather satisfied.

Tati told The Sun: "It was one of the best moments in my life. It was marvellous and unforgettable… He has quite a fit body and looked great naked… Take it from me, he's well-endowed and very good in bed."

She went on to describe the experience, saying that Justin has quite a lot of stamina and that she "didn't have the strength" to keep up with him.

"He moved in close and nuzzled into my neck, then kissed me gently just below my ear. He said, 'You're not in a hurry tonight are you?'"

As for the friend who leaked the video, Tati says: "The video was just for her eyes only. I am really angry with her."

Hmmm. She may be cross, but she sure hasn't been shy about sharing other details now that the video's gone viral!

The Bieber camp have denied all the sexual claims, admitting that he did throw a party at his rented Brazilian bungalow, and that the video was taken shortly after he passed out.

Who do you believe? Tweet us @SofeminineUK!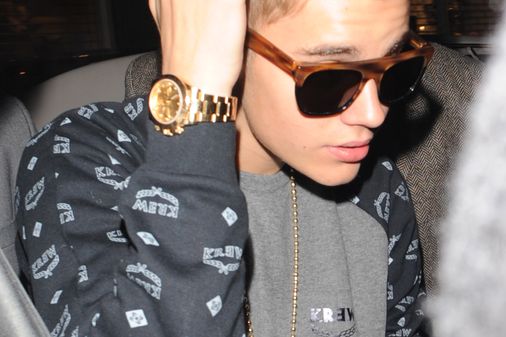 © Getty
Justin Bieber