The Katie Price vs Peter Andre feud has stepped up a notch as the pair are now reportedly involved in a baby war.

Jordan is apparently furious that her ex-husband offered no congratulations after the birth of her baby Jett.

The birth was very difficult for the former glamour model - she was abroad when she was rushed in for an emergency C-Section.

She's said to be hurt that Pete hasn't felt the need to enquire over her health or generally check in on her.

The two share custody of their children Junior and Princess and Katie can't believe he wouldn't make sure the mother of his children is OK.

A pal told Now magazine: "Katie's had no contact from him - not even a 'congratulations'.

"She's hurt that the father of two of her kids can't drop her a line to see if she's OK.

"She's wondering: 'How can he do this to me and our family?'"

Unlike Pete, Katie claims to have made efforts to mend bridges between them recently.
She even apparently had to ask him to get in touch with her so she could tell Junior and Princess they had a new baby brother.

The 35-year-old feels she's done what is right - she tweeted a message of congratulations when the news broke that Pete's girlfriend Emily MacDonagh was pregnant.

She posted: "Genuine congratulations to Pete and Emily. I hope they are very happy - kids excited."

Pete, 40, is currently in Australia and it seems the bitterness between the former couple may force Katie and Kieran to keep the distance between them that big.

When he returns to the UK, she's potentially planning a move to Oz herself.

She said on Aussie radio last month: "If I ended up working in Oz more, I'd find schools for the kids.

"I'd have to compromise with Pete. Harvey would come with me. I share the other two with Pete.

"Who knows what'll happen."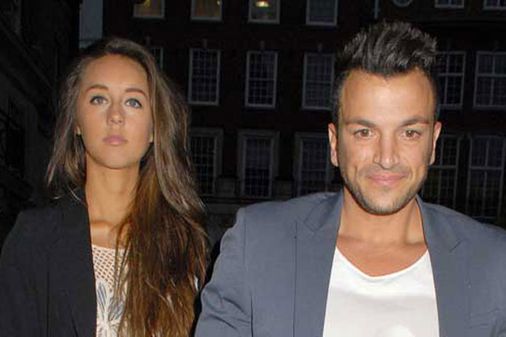 © WENN
Peter Andre and Emily MacDonagh
This is far from the first battle the two have had over their children.

A few weeks ago it emerged that Katie felt Peter had sabotaged her family holiday before the birth of her new baby.

A source told The Sun: "Katie and Pete agreed to split the summer by having the kids for four weeks each.

"Kate had excitedly planned this trip to Spain but had to cancel at the last minute because Pete wasn't able to hand over their passports in time. She just couldn't understand why not.

​"The kids were gutted, and so was Kate because it was going to be their last trip together without the new baby."

She was forced to change her plans and ended up in Europe when she needed emergency treatment.

Something tells us a move to Australia would be far from a smooth transition...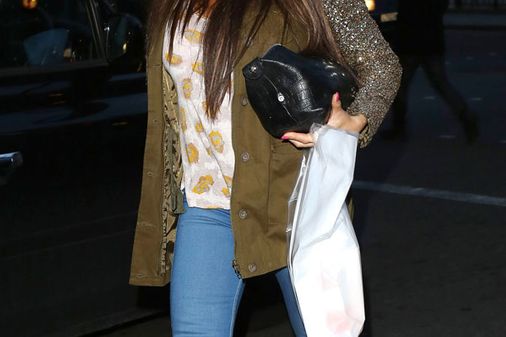 © Getty
Katie Price