Russell Brand has wasted no time since his split from Katy Perry.

Following their divorce, which was announced at the end of 2011, Russ has been linked to a bevy of lovely ladies.

But it appears at least one was not new on the scene.

His current squeeze is Nicola Schuller, who sources are claiming was the "third person" in his marriage.

Or at least that's how Katy felt.

The singer is said to be hurt by the couple's public hook-up because she had always been bothered by Nicola's presence.

Nicola is the 38-year-old comedian's make-up artist, stylist and close friend of 10 years.

Sources told Grazia: "Katy said she felt 'sick to the stomach' when she saw the pictures of Russell and Nicola kissing.

"She always felt there was a connection between them, and while she had no proof that anything happened, she'd regularly questioned his feelings for her."
During their 14-month marriage, Katy and Russell spent a great deal of time apart and the Firework singer reportedly felt threatened when her husband would arrange to visit Nicola when he was home.

The insider added: "While in London when they were married, Russ would take time out to visit Nicola; it's really hurt Katy to see them together now."

And it's claimed her suspicions weren't based on nothing. Back in 2009 - before Russ and Katy got together - he was spotted naked on the balcony of a hotel room the comedian was reportedly sharing with Nicola.

So far we still don't know if Nicola had any part to play in the A-List couple's split.

Katy kept everyone guessing when she said: "I felt a lot of responsibility for it ending, but then I found out the real truth, which I can't disclose because I keep it locked away in my safe for a rainy day."

We've got to admit, we do hope we're nearby when that storm cloud rolls in...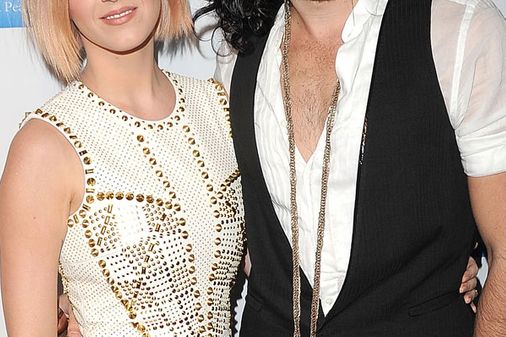 © Getty
Russell Brand and Katy Perry