Kim Kardashian has finally come out of hiding after the birth of baby North West eight weeks ago.

The new mum stepped out with her boyfriend Kanye West in Los Angeles, looking happy and relaxed as her nanny carried her daughter.

Unfortunately, a blanket covered little North's carry cot so no-one could get a sneak peek.

Kim's clearly still feeling a little self-conscious about her body, as her outfit of choice was a loose-fitting denim shirt and leggings.

She completed her laid-back look with a jumper tied around her waist and a pair of fringed tan boots.

Kim decided against wearing make-up and her hair was unstyled, while she also carried a huge Heremes Birkin bag that probably contained everything she needs for baby North.

Kanye was cracking a rare smile as he walked along with his new family and at one point put a protective arm around Kim.
Though 32-year-old reality star Kim looks in great shape in the snaps, it was reported this week that she's still not happy with her figure.

She's already lost 30lbs since giving birth on 15th June, but she thinks that's just not enough - she apparently wants to shed another 30lbs before she debuts her post-pregnancy figure to full effect.

A source told Us Weekly: "She's extremely self-conscious about her current body.

"She said when she comes out and gets photographed for the first time, she wants to look hot, hot, hot."

Kim made a video appearance on her mum Kris' show a few weeks back and though she's now stepped out with Kanye and her baby, it may be a while before we see her on the red carpet in a figure-hugging dress.

Kim, 32, lost weight pretty rapidly at first, but she's apparently now struggling to reach her goal weight - and as a result has lost her confidence.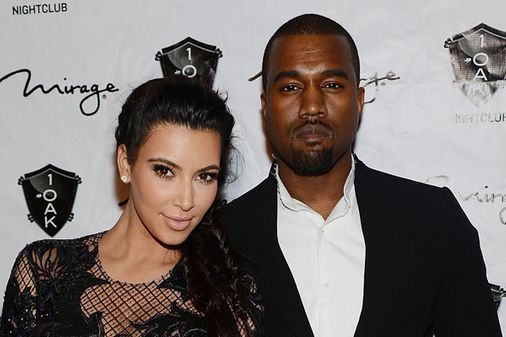 © Getty
Kim Kardashian and Kanye West
Another source added: "The weight is not coming off as quickly. She plateaued. This is the hard part now.

"She's always complaining about her size. She says she hates looking this way."

And there may be a special reason Kim wants to slim down, as it's rumoured she and Kanye, 36, are planning to marry.

A source told Us Weekly: "They've been discussing marriage for a while.

"A wedding is in the works."

Kim has been married twice before so was reportedly keen for an intimate affair - especially after her high-profile and bitter divorce from Kris Humphries.

But Kanye's never had a wedding day and so he "wants something really cool and big and over-the-top."

A source added: "He wants to get married more than she does!"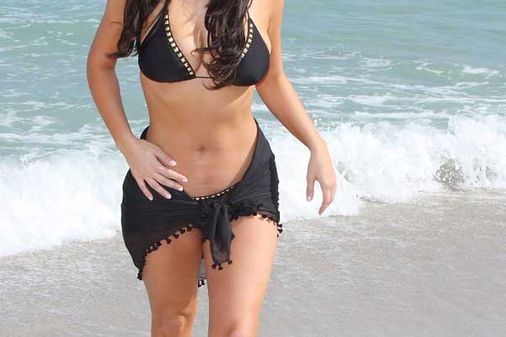 © Getty
Kim Kardashian