Kristen Stewart and Robert Pattinson could be rekindling their relationship as she wants to make him Thanksgiving dinner.

Perhaps forgetting that RPatz is British, where Thanksgiving is relatively meaningless, Kristen allegedly wants this year's dinner to be extra special.

A source told Hollywoodlife: "Kristen wants to cook Thanksgiving dinner for Rob. It's something that's been on her mind for a while now.

"She wants it to be extra special because she knows Rob will be leaving the country after Thanksgiving to begin filming Queen of the Desert."

The 23-year-old actress apparently adores cooking and used to cook for her Twilight co-stars on set, however she supposedly wants this meal to convey her feeling towards Rob because hey, why use words when you can use turkey and gravy?
The source revealed: "She wants Rob to know how much she cares about him and appreciates him. She's been researching different recipes and just wants everything to be perfect."

This isn't the first time recently that the Twilight co-stars have been in each other's company recently, having been seen together at Rob's place, and they also allegedly celebrated Dia De Los Muertos together. Sounds like they're enjoying spending time on holidays! Next stop: Christmas!

But although the two of them seem to be patching things since Kristen cheated on Rob with director Rupert Sanders last year, apparently the Remember Me actor's family and friends are less than thrilled at their reconciliation.

"It's so unstable. They have a lot of baggage. Rob's obsessed with her but he knows she's not necessarily good for him," an insider admitted.

Your own personal brand of heroin perhaps Rob? Don't you love it when real life imitates fiction?

The insider also said: "[Rob] knows a lot of his friends and his family are dead set against him taking her back so he doesn't talk about it much because he's embarrassed. And we have a right to be worried because we see how much she f***s him up."

Whoa, we hope Rob knows what he's doing, even if she is a good cook!

Do you think they're getting back together? Tweet us @Sofeminineuk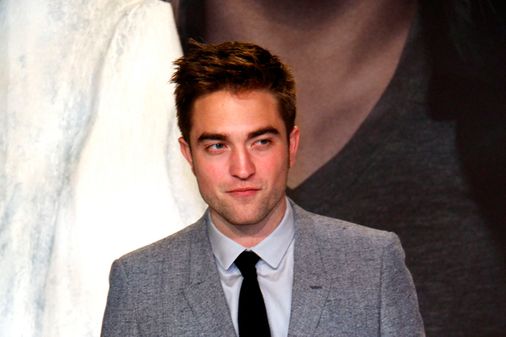 © Getty
Robert Pattinson