Miley Cyrus has become quite the queen of courting media attention.

This time she's gone for the old-fashioned approach of going totally starkers.

The pint-sized singer has made it clear over the past few months that she hates both Hannah Montana and clothes.

After she shocked the world with her highly sexualised, rather disturbing VMAs performance, Miley has released her video for her new single Wrecking Ball.

The emotional track features the crop-haired singer crying to camera and follows up with her licking a sledge hammer and riding a giant wrecking ball naked.

Unsurprisingly the public have wanted to take a look at this madness.

The video, directed by Terry Richardson, broke the record for most views on Vevo.
It has hit over 13 million views so far and Miley has taken to her Twitter to thank fans for their support.

We're guessing at least a few of those aren't authentic 'Smilers'...

Miley's nude vid has been released off the back off the story that the singer was axed from the cover of US Vogue.
According to the Mail Online, Miley had already shot the cover for the mag but the item was pulled by Anna Wintour after the controversial VMAs performance.

The We Can't Stop singer has been unfazed by the negative press.

She told MTV: "Me and Robin [Thicke] the whole time said, 'You know we're about to make history right now'.

"What's amazing is I think now, we're three days later and people are still talking about it. They're over-thinking it.

"You're thinking about it more than I thought about it when I did it. Like, I didn't even think about it 'cause that's just me."

Check out Miley's new video here: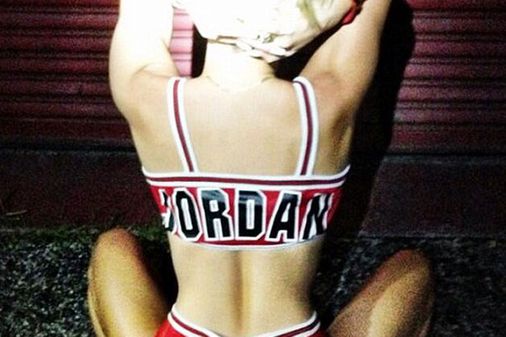 © Getty
Miley Cyrus