Miley Cyrus has allegedly been spotted kissing a man who isn't her fiancé Liam Hemsworth.

The former Disney star, who's now renowned for her overtly sexual twerking performance at the VMAs, was reportedly partying at 1 Oak when she started making out with a guy mate.

A witness claimed to HollywoodLife: "She was pretty out of control."

Miley, 20, was said to be out in New York with MTV reality star Rob Dyrdek when the incident occurred.

This hook-up apparently happened before Miley took to the stage for her controversial performance at the VMAs.

News of the kiss could be the nail in the coffin for Miley and Hunger Games star Liam, who was absent from his fiancée's big night at the Barclays Center.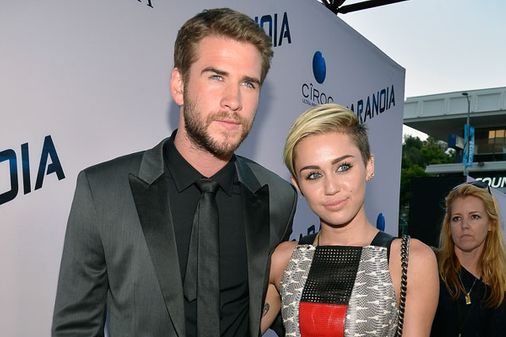 © Getty
Liam Hemsworth and Miley Cyrus
Liam was apparently not at all pleased to hear about Miley grinding up against Robin Thicke as they performed his hit track, Blurred Lines.

Miley is trying extra hard to lose her Hannah Montana Disney image, but her skimpy costumes and sexy dancing are proving too much for her Aussie man.
In fact, 23-year-old Liam has even been told to keep his distance from Miley for the sake of his career as a serious actor.

A source told Radar Online: "Liam really does care about Miley, but her racy new look and sort of ghetto attitude isn't exactly what he signed up for.
"It's not just Liam that Miley is pushing away, his entire team is urging him to part ways with her because she's nothing but negative for his reputation and career."
This distance was evident at the London premiere of Rush, which stars Liam's brother Chris.

Liam walked the red carpet alone, while his sibling's PDA with wife Elsa Pataky only made Miley's absence more evident.

The last time the couple were seen side by side was at the premiere for Liam's film Paranoia last month.
And it seems Liam's loved ones made their apparent dislike for Miley pretty evident at the event.

A source told Hollywood Life: "Liam's family was there to support him, but they completely ignored Miley when she was there.

"They literally had their backs to her.

"Meanwhile, Miley and Liam barely talked or acknowledged each other. Mostly, they just ignored each other.

"They showed zero intimacy. If you didn't know who they were, you would assume they didn't know each other."

Looks like it could be the end for these two.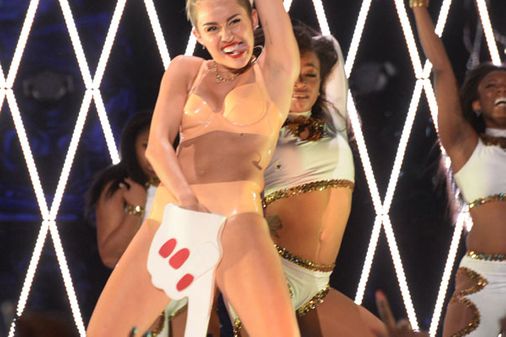 © Getty
Miley Cyrus