Miley Cyrus isn't bothered about rumours she's expecting a baby.

The twerking singer, who confirmed her split from Liam Hemsworth last month, hit the headlines yet again when it was claimed she's pregnant with Juicy J's baby.

Miley, who worked with Juicy J on their new track 23, allegedly revealed their happy news on stage at the BET Hip Hop Awards.

Three 6 Mafia member Juicy J, 38, told the crowd: "I assure you she's been doing a lot more than twerking!"

Miley, 20, was then reportedly prompted to reveal her pregnancy news, which the crowd presumed was a joke.

She then apparently assured them: "No, I'm really pregnant!"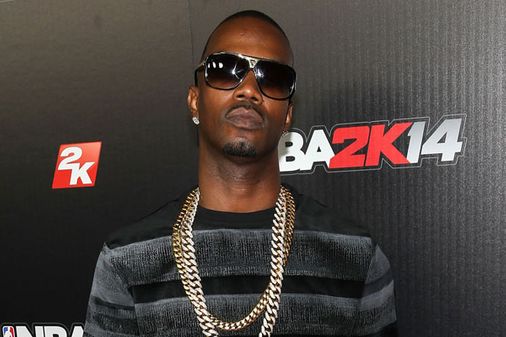 © Getty
Juicy J
Unfortunately we won't know the full truth about what exactly was said until the ceremony is broadcast on 15th October.

However I think we can safely assume it was all an attention-seeking joke from the pair.

Miley seemed to deny the rumours when she tweeted yesterday: "Waking up to the news that I'm now pregnant with @therealjuicyj baby."
It comes as little surprise that Miley is said to be pleased about the reports.

After her revelation that she was proud of her VMAs twerking performance because it got people talking, it's clear this girl likes attention.

A source told HollywoodLife: "She's embracing it rather than getting upset over it.

"She is not worried about the rumours and will definitely allow them to continue as it gets her name out and she has an album to sell. So, no news is bad news!"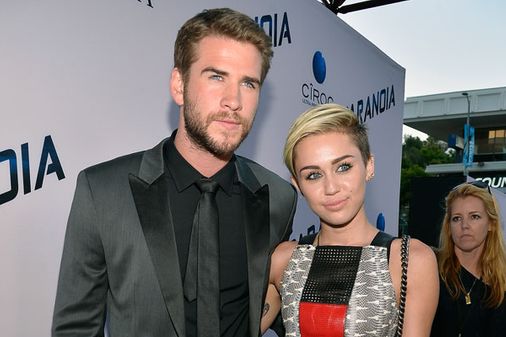 © Getty
Liam Hemsworth and Miley Cyrus
And we've no doubt Miley will be hoping her ex fiancé Liam hears the news.

The actor wasted no time in moving on from Miley with Mexican beauty Eiza Gonzalez, who he was snapped kissing just days after Liam confirmed he was single.

Miley was reportedly "devastated" and her emotional performance in Las Vegas seemed to hint at her fragile state.

She seems to have recovered rather well now, though!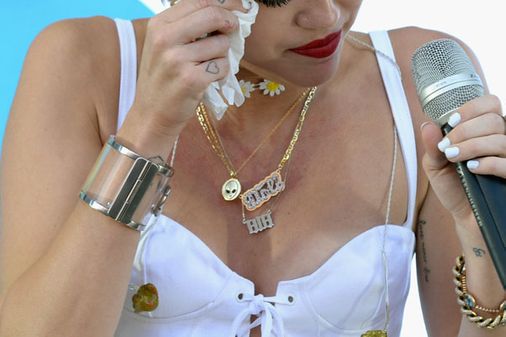 © Getty
Miley Cyrus