Eight kids are stuck in a house together as they learn how to become beauticians in a swanky salon in Manchester for the new MTV show, Beauty School Cop Outs.

Facepalming hilarity ensues when they must help around the salon, learn to massage, and even practise their tattooing skills on a pigs head - eurgh!

But the main brunt of the drama comes from their interactions with each other – the girls turn their heads like flowers towards the sexy sun, token hotty Jeremy, who reportedly carries a compact around with him and said: "If you're not a 7 out of 10, I'm not going to s**g you." Nice, Jeremy.
Another cast member, Calvin, reveals his cross dressing secrets:

"I'm the best drag queen in Liverpool. I've learned so much from the show, doing drag. When I used to put eyelashes on I used copydex [wood glue] but now I've learned: don't put it on with copydex!"

Does this give you an idea of the type of people we're dealing with here?!
The group also routinely make their feelings towards each other extremely plain, resulting in some monumental fights. Special mention here goes to the hilarious single mum Tara! And this is just the beginning!

The enigmatic eight (lol) are all, we think it's fair to say, a little stir-crazy, and this show is sure to be a hit because of their wild ways.

MTV's Beauty School Cop Outs airs tonight at 10pm on MTV. Will you be tuning in? Tweet us @Sofeminine.co.uk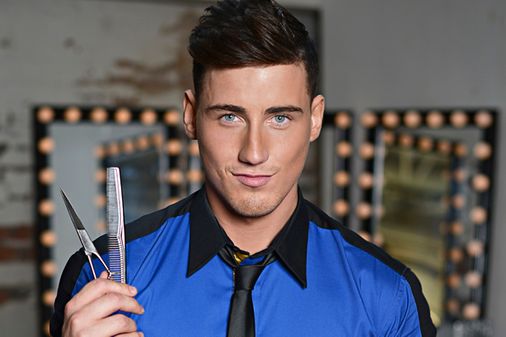 © MTV
Jeremy