In anticipation of One Direction's upcoming film This Is Us, Channel 4 is airing a special documentary about the band's fans.

Crazy About One Direction will focus on the boys' most devoted - and obsessed - followers.

But not only that - a new press release has revealed it will also feature stories about "death threats, gay fantasies and even One Direction's willy sizes".

With tens of millions of Twitter followers and what seem like constant One Direction-themed trending topics on the social media site, the show promises to examine the behaviour of Directioners around the world.

Its director, Daisy Asquith, said: "This film will offer a fascinating insight into a new kind of idol worship. Social media communities connect millions of fans in a way that was never possible before. It's the 'Narnia' that is their online fandom."

And Channel 4 Commissioning Editor Emma Cooper has previously said about the doc: "It's brilliant to have Daisy Asquith involved who I know will make a young and joyful documentary that will give a voice to the millions of the 1D fans who love and follow them obsessively."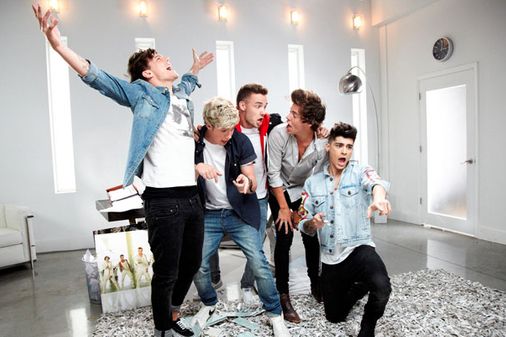 © Best Song Ever
One Direction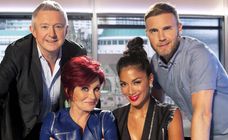 One such fan the show might chat to is 14-year-old Sandra, who confessed to sending abusive tweets to Taylor Swift when she dated 1D star Harry Styles.

She admitted: "When Harry was with Taylor Swift I was giving her death threats and I think she actually blocked me off Twitter – that's how bad it was.

"If I actually saw her now I think I'd rugby tackle her.

"I'd stamp on her, I'd rip all her hair out, I'd squeeze her eyeballs, I'd step on her eyeballs."

The documentary comes just days after GQ posted a blog that documented the crazed responses from Directioners after their latest issue featured interviews with the boys.

Some fans threatened to bomb the magazine's headquarters and murder staff, while others said they would castrate the editor.

All because they didn't appreciate the mag's choice of cover lines.
And the crazy fandom continues.

Just yesterday we reported that US cinemas were calling in extra security and even paramedics in anticipation of One Direction's upcoming movie, This Is Us.

A recent advanced screening at The Grove shopping mall in LA saw eager fans turn out in the hundreds, with security unable to control the crowds.

The police even had to be called in after someone started a rumour on Twitter that the boys were inside.

Madness.

Catch Crazy About One Direction on Channel 4 at 10pm on 15th August