One Direction has confirmed that they will be starring in a reality TV show based on finding the singletons of the band (namely Niall Horan and Harry Styles) their one true love.

In the style of The Bachelor meets The Voice, the two boys will be allowed to choose teams of girls from the auditions that they would like to know better. If both of the boys want a particular girl, then the lucky lady gets to choose which one she'd prefer. Then the lucky picked ladies will get to know the boys better as one is eliminated every week until only one remains for the gorgeous 1D bachelors.

It also sounds like Liam Payne, Zayn Malik and Louis Tomlinson will be involved as well, even though they have serious relationships. Louis will present and Liam and Zayn will be Harry and Niall's teammates respectively. We wonder how Perrie Edwards will feel about this!
Auditions will apparently be taking place in June and July of this year, so you'd better start booking your fake tan and manicure appointments ladies! According to Harry, the pair of them are deadly serious about finding girlfriends.

He said: "It's difficult when you're constantly in the spotlight to meet someone who you really bond with. This show will give us the chance to really get to know some nice, down-to-earth girls, so I'm really looking forward to it.

Niall agreed, saying: "The problem with some people that we meet at parties and those sort of things is that they're on another planet. We're just regular, ordinary guys looking for normal girls. So if that's you, come along to the auditions!"

Audition locations are yet to be confirmed, although it has been suggested that they will take place in all of the major cities in the UK, including London, Birmingham and Manchester. We definitely might make a small appearance ourselves!

APRIL FOOLS! Sorry girls and boys, it had to be done! We'd definitely tune into this show though. Were you fooled? Tweet us @sofeminineUK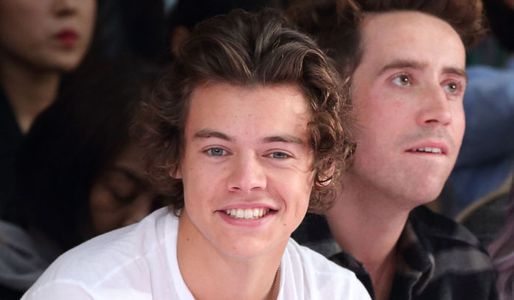 © Getty