Prince Harry has vowed to show his new baby nephew how to have a good time.

The 28-year-old - renowned for his hard partying ways - was gushing about little Prince George at an event in London last night.

Harry, who visited new parents Kate and Wills at Kensington Palace the day after the birth, revealed he'd given the baby a cuddle and talked about his duties as an uncle.

When asked what he wanted to do for the new addition, Harry replied: "To make sure he has a good upbringing and keep him out of harm's way and to make sure he has fun. The rest I'll leave to the parents."

George's parents Prince William and Kate Middleton may be concerned to hear Harry's promise that their son will have fun - it's less than a year since the ginger Prince was snapped partying naked in Las Vegas!

Harry continued: "When I saw him he was crying his eyes out like all babies do, I suppose - it's fantastic to have another addition to the family."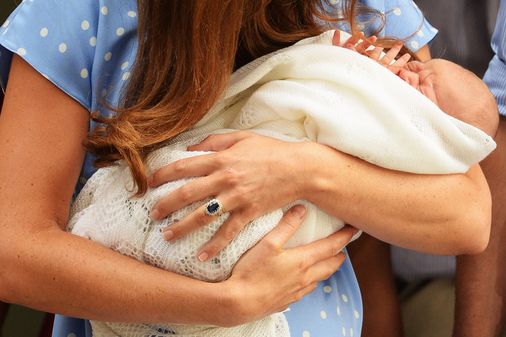 © Getty
Prince George
It sounds like our future King is a bit of a handful - Wills told the media on Tuesday that his new son has "a good pair of lungs on him."

It seems Harry's not willing to give up his social life to look after George - full name George Alexander Louis - for free.

He joked: "I only hope my brother knows how expensive my babysitting charges are."

Harry was chatting about little George at an exhibition by photographer Chris Jackson, which focusses on the work of his Africa-based charity, Sentebale.

The Prince co-founded the charity in 2006, in memory of his late mother, Princess Diana.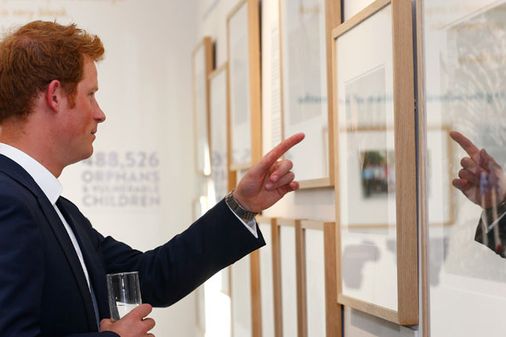 © Getty
Prince Harry
It works to help poverty-stricken children in Lesotho, an African kingdom with the third highest HIV and Aids rate in the world.

Harry said of Sentebale's work last night: "In the absence of parents for the vast majority of Lesotho children we at Sentebale we hope are filling the gap as best we can.

"The stigma that surrounds HIV and Aids must be explained and, I hope, understood.

"Sentebale is making a huge difference. We at Sentebale want to give Southern Africa hope for the future."

The exhibition, which is called Sentebale - Stories Of Hope, is free at the London Getty Images Gallery from 26th July.
Watch Prince Harry chat about his new nephew. Cute!...