We were all thrilled in July when it was announced that Peter Andre and Emily MacDonagh are expecting their first child together.

But following this happy news came reports that Pete had no intention to propose to his girlfriend of a year.

We caught up with Pete to hear about his latest project - two new perfumes for women - but also to hear a little more about his relationship with Emily.

Obviously smitten with the stunning brunette, Pete revealed he was upset by recent claims he had no plans to get engaged to Emily.

Instead, he insisted it's not a case of 'if', but 'when'.

Pete, 40, told us: "I don't usually respond to articles because people write what they want and I understand that. But there was an article article that took my words completely out of context, which said I'm not proposing to my girlfriend.

"I was like, what? Then I turned round and jokingly said to Emily: 'Err, hello? They forgot to put the word "yet" in.' Without that word, it changed everything."
He continued: "I'm not proposing 'yet' and I'm not proposing at all are two different things."

Pete added: "It'll be private and she'll know months before anyone knows."

And we have no doubt the proposal will be pretty special, as we all know Pete's got a reputation for being super soppy and romantic.

He told us: "I am very romantic at heart. I've done a lot of romantic things, but recently with Emily I did do something that I thought was quite romantic."

We need to know more.

Pete went on: "I said to her, 'Get your passport, pack some clothes, we're going somewhere'. And she went, 'Where?'"

Pete refused to tell Emily his plan, but of course this meant he was faced with a dilemma - every girl needs to know what to pack when they're going away!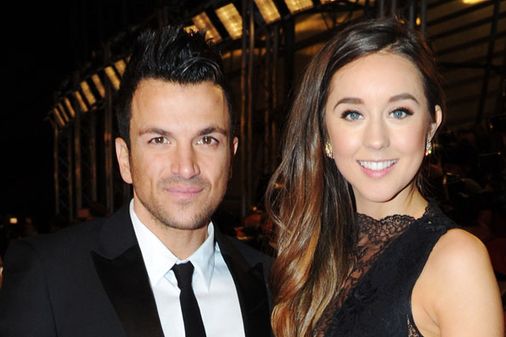 © Getty
Peter Andre and Emily MacDonagh
He continued: "This is it… I told her to pack some warm clothes, but that she needed some winter clothes too. That was a bluff, because there was no winter [where we were going]."

Pete even managed to convince Emily they might be going away for an action-packed climbing holiday, so she packed trainers and tracksuit bottoms as well.

When the pair got to the airport, Pete told her to close her eyes and she went to the bathroom while he sorted everything out at the check-in desk.

Pete went on: "I then took her to the gate and wouldn't let her look up - she didn't even know where we were going.

"I put headphones on her and we got on the plane and travelled for two hours. Every time the pilot spoke we'd play music so she had no idea.

"She got off the plane and still didn't know where we were - but it was hot."

Pete still refused to tell Emily where they were, even when they boarded a boat to travel for another 20 minutes.

But medical graduate Emily soon cottoned on: "It was only when she saw the buildings in Venice that she realised where she was."

Emily's a lucky girl!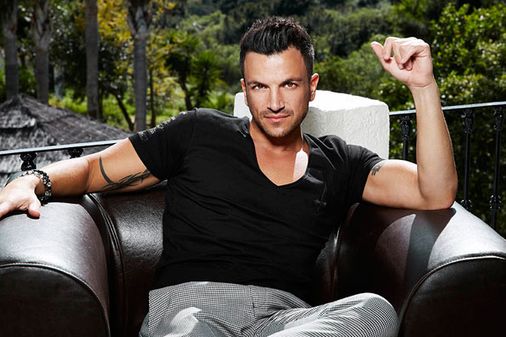 © Can Associates
Peter Andre
Pete went on to talk about the other lady in his life - his six-year-old daughter, Princess.

It's clear Pete feels protective of his "Pringle", who's quickly growing up and is even a fan of his new fragrance for teenagers, Forever Young.

He said: "She's too young for it, although I did spray a little bit of Forever Young on her dress just before and she loved it."

It won't be long before Princess is a fully-fledged woman, into make-up and boys - and Pete's not looking forward to those days.

He added: "Hopefully she'll never get there!"

Forever Young and Forever will be available exclusively from The Perfume Shop from 28th August 2013 and nationwide from 22nd September 2013. Peter will kick off a nationwide signing tour for his perfume on September 4th. Check www.thepeterandrechannel.com for details.