Prince William has been talking about his life as a new parent.

The royal father made a special appearance at the agricultural Anglesey Show to greet well-wishers and take part in various events yesterday.

In-between activities, he spoke about his new life as a dad and his little handful baby George.

Wills admitted that just like any newborn - royal or not - George is very loud and has "had his moments".

The father of one is proud as punch of his new tot, but did compare fatherhood to his duties as a search and rescue pilot in the RAF.

He told the crowd: "He is very loud and, of course, extremely good looking.

"I thought search and rescue duties over Snowdonia were physically and mentally demanding but looking after a three-week old baby is right up there."

He added: "He's lovely. There've been just a few sleepless nights but he's sleeping much better now."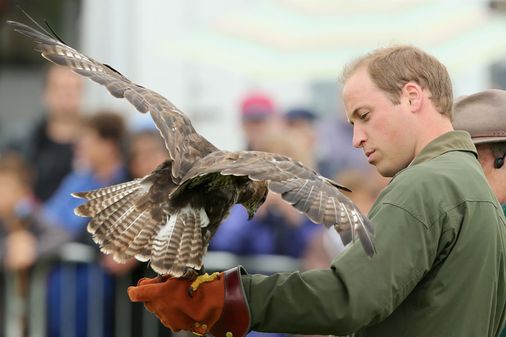 © Getty
Prince William
The Duke of Cambridge showed off his royal skills as he took part in the falconry displays before speaking with visitors at length.

The Prince took two weeks of paternity leave before he returned to his RAF duties in Wales earlier this month.

Before the 31-year-old started back at work, a royal source told The Mirror: "Like any new dad, William is finding it difficult to imagine going back to work and leaving the new baby at home.

"However, he has known all along that he is entitled to the same as every other father, which is just two weeks' leave."
​Wills yesterday also announced that his time at RAF Anglesey was coming to an end.

He said: "I know that I speak for Catherine when I say that I have never in my life known somewhere as beautiful and as welcoming as Anglesey.

"I know that both of us will miss it terribly when my tour of duty comes to an end next month and we have to move elsewhere. This island has been our first home together, and it will always be an immensely special place for us."
​
It's thought the family will soon move into their new home at Apartment 1A in Kensington Palace - that's if they don't take up residence in a house on The Queen's Sandringham estate.
We can't keep up with all these properties!​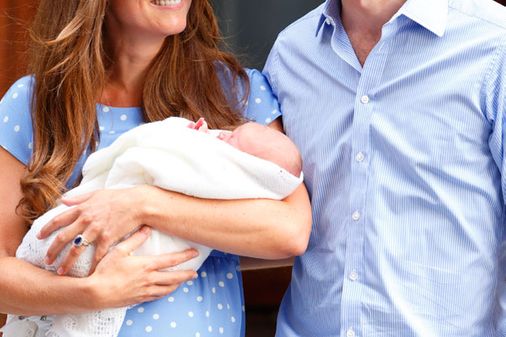 © Getty
Kate Middleton and Prince William and baby George