Prince William at a glance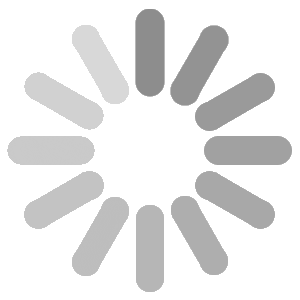 Prince William, Duke of Cambridge, was born 21 June 1982 in London. He is the eldest son of Charles, Prince of Wales and the late Diana, Princess of Wales, who tragically died in a car accident in Paris in August 1999.

Prince William has a younger brother, Harry. William is one of the most popular members of the Royal family, especially with the ladies!

William is second in line to the throne, after his father Prince Charles.

Photogenic, sporty and with an inheritance worth over £15 million, it is no wondering the Prince sets pulses racing! At the age of 22, he was voted "the sexiest man of 2004".

He was educated at Eton College until the age of 18. He then took a year out to go travelling and signed up with the programme "Raleigh International". He travelled throughout Africa, Belize, Indian Ocean and Chile.

On his return to the UK, he enrolled to study Geography at the very prestigious St Andrews University, in Scotland. A very gifted student, he graduated in 2003 with an MA in Geography.

He also represented the University in several polo competitions, one of his favourite sports. He is also the current President of England's Football Association.
Having decided to follow a military career, he was accepted at the Royal Military Academy Sandhurst and followed the same training as his younger brother, Harry.

He graduated from Sandhurst in December 2006, with the whole family, including the Queen and the Prince of Wales there to support him.

As a fully-recruited member of the Armed Forces, William could have seen active combat. However, it was deemed too much of a risk and he left the Army and finally joined the RAF in 2009, where he trained as a Search and Rescue Pilot.

He graduated from the RAF Defence Flying School in January 2010 and took up a post with the Search and Rescue Unit in Anglesey.

He made his first rescue in October 2010.

William is currently serving a six week tour in the Falkland Islands. His arrival has not been well received by the Argentineans, with whom Britain has previously been at war with over who has rightful control of the Falkland Islands.
Loved by the British people, who see him as his mother's successor, William has never sat back and simply enjoyed the luxuries afforded to him.

His mother wanted her sons to have as normal an upbringing as possible.

From a very early age, both William and Harry were involved in her charity work, when she took them to visit shelters and clinics helping those suffering from HIV/AIDS.

He continued to follow in his mother's footsteps when he became the patron of "Centrepoint", one of the charities of his mother was patron, which helps young, homeless people.

He has also continued his work in Africa, a country close to his heart, becoming a patron of the "Tusk Trust" in 2005, an organisation which promotes conservation across Africa, through education and community initiatives.
He is generous, seductive and intelligent, a true prince charming. However ladies, he is no longer on the market.

On 29 April 2011, he married his University sweetheart, Catherine Middleton in what can only be described as a fairytale wedding, at Westminster Abbey after having proposed to her in Kenya in 2010.

Showing their philanthropic nature, the couple decided to set up a gift fund through "The Foundation of Prince William and Prince Harry", so that well wishers could donate to their charities instead of sending gifts.
Prince William is everything a woman desires in a man. He is a true Prince Charming, intelligent, charming, saves lives and is a true romantic. He will also be King of England one day…