He might be a grown-up, but Prince William reportedly wants a Playstation 4 for Christmas.

The 31-year-old tried out the new Playstation before its release on November 29th at the British Academy of Film and Television Arts yesterday and admitted how much he enjoyed it.

Do you think this was the first time he tried a Playstation? Or did he and Harry share a gold plated one when they were younger?

He said: "It's very addictive. I'd like to get one but I'm not sure how my wife would feel about it."

Since we recently had an insight into the couple's refurbishment of Kensington Palace, we are definitely painting a picture of what Christmas with the Royals will be like this year – namely Kate taking care of Georgie, Charles sat on the sofa moaning about the "Peter Jones" style of it all, and William glued to the television…deforming his thumbs…playing Call of Duty (sigh).

During William's trip he tried out three new games in his support for a new scheme to help young people enter the movie, TV and gaming industries. Flipping heck William, give someone else a turn!

Speaking about the campaign, William said he was pleased that schoolchildren were being taught how to make games.

He said: "Our developers are more in demand than ever before, so I hope the young people take inspiration from today's workshop, and get a taste for what a career in games might be like."
"I know that I, for one, as an enthusiastic but quite useless gamer, look forward to playing the weird and wonderful games which these young people dream up in the future."

Cue Kate Middleton burying her head in her hands!

He also urged the industry to provide cash, training and mentoring for the bright young things, stating: "Today, more than ever, young people and career-starters need nurture and support to achieve their potential and to succeed.

"This includes the chance to learn from, and work side-by-side with, the best in the business.

"Give Something Back is a special opportunity for our supremely talented young students who have received industry-funded Prince William scholarships to train for their future careers."

So not only does he love Playstations, he's also helping future designers reaching their potential by giving them money? Prince William, the hero of the gamers!

Do you think Kate should let him get his own console? Tweet us @Sofeminineuk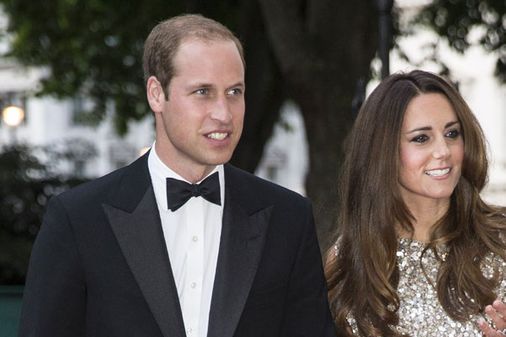 © Getty
Prince William and Kate Middleton