Prince William has spoken about his design ideas for his new son's bedroom.

The 31-year-old and his wife Kate Middleton want baby George's nursery to have an African theme.

In a one-hour special on CNN called Prince William's Passion: New Father, New Hope, the young royal reveals: "I'll have toy elephants and rhinos around the room.

"We'll cover it in, you know, lots of bushes and things like that. [We'll] make him grow up as if he's in the bush."

Of course, Africa is a special place for the family, as Wills proposed to Kate while they were on safari in Kenya in October 2010.

Jury's out on whether Kate will be happy with Wills' interior design ideas.

When pregnant with baby George, the 31-year-old Duchess kept herself busy by getting everything ready for the family's new home at Kensington Palace.

They're expected to move into apartment 1A at the grand London residence once their extensive renovations are completed.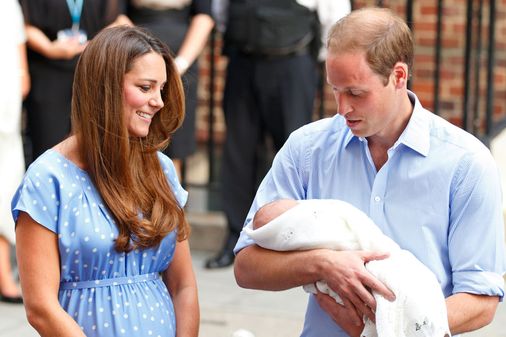 © Getty
Kate Middleton, Prince William and baby George
Wills announced the family's plans to leave their cottage in Anglesey at a recent agricultural show, which means he'll also be giving up his post as an RAF search and rescue helicopter pilot on the island.

He told the crowds at the Anglesey Show: "I know that I speak for Catherine when I say that I have never in my life known somewhere as beautiful and as welcoming as Anglesey.

"I know that both of us will miss it terribly when my tour of duty comes to an end next month and we have to move elsewhere. This island has been our first home together, and it will always be an immensely special place for us."

Wills also gushed about his young son, who will one day be our King.

He said: "He is very loud and, of course, extremely good looking.

"I thought search and rescue duties over Snowdonia were physically and mentally demanding but looking after a three-week old baby is right up there."

He added: "He's lovely. There've been just a few sleepless nights but he's sleeping much better now."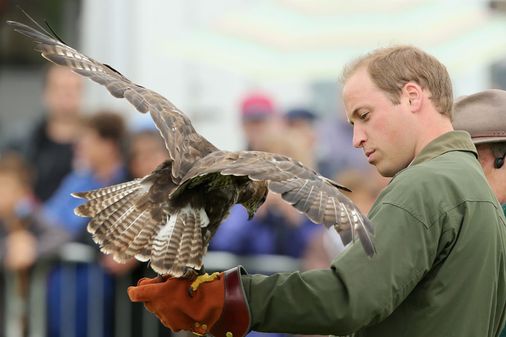 © Getty
Prince William