The Duke and Duchess of Cambridge spent the weekend commemorating the 16th anniversary of Princess Diana's death.

The new parents reportedly took their little one, George, to meet his great aunt Lady Sarah McCorquodale and her family.

According to the Daily Express, Kate and Wills, both 31, boarded a helicopter with their six-week-old son at Belton Woods - just six miles from Lady Sarah's home.

Princess Diana died 16 years ago on 31st August, and Wills and his brother Prince Harry have made sure to honour her memory every year.

Since this year was so special for William, with the arrival of his first child, he was keen to involve George in the get together.

Kate and Wills have worked hard to keep in touch with the Prince's Spencer relatives and last year attended the wedding of his cousin Emily McCorquodale.

It's unclear whether Harry joined the new family this weekend, but it is likely as he too has worked tirelessly to maintain Diana's memory.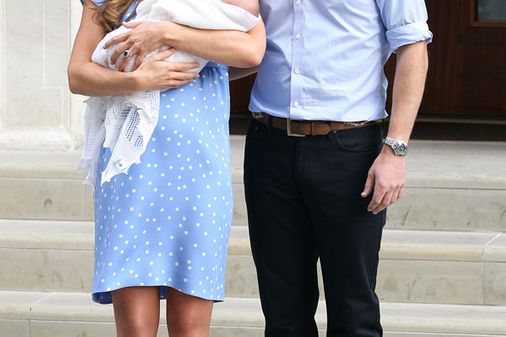 © Getty
Kate Middleton and Prince William and baby George
In 2009, when launching a campaign to raise awareness of child bereavement, William recalled his grief.

He said: "Never being able to say the word Mummy again in your life sounds like a small thing.

"However, for many, including me, it is now really just a word - hollow and evoking only memories."

It's believed that during Kate's pregnancy they had a baby shower in Diana's honour.

A friend told Now magazine: "When they decided to have a baby shower, Kate thought it'd be a good idea to also include Diana in the proceedings.

"She knows that the Princess of Wales would have loved to have been there with her family.

"It's going to be a very special day, Wills is very excited about it.

"His view is that his mum will be there with them in spirit as they look forward to the baby's arrival."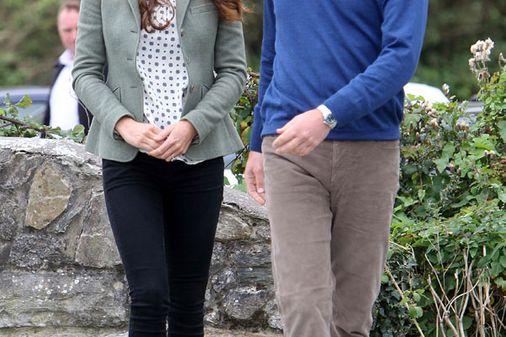 © Getty
Kate Middleton and Prince William