Professor Green isn't shy about speaking his mind, so it didn't seem particularly out of character when he was quoted as criticising One Direction for their ever-growing tattoo collection.

According to The Sun, the rapper – who recently tied the knot with his Made In Chelsea girlfriend Millie Mackintosh – warned the hugely popular boyband about getting inked just for the sake of it.

The 29-year-old said: "It takes me a while to decide what tattoo I want. You get these young kids like those boys in One Direction who go crazy and start tattooing their bodies all over."

"You never know, they might like them in a few years or they could be really sad about it."
But Pro Green apparently never said any such thing about the teen pin-ups and their supposedly "reckless" tattoos, so he immediately took to Twitter to clear the whole mess up.

Whether it was the legions of loyal One Direction fans who made the Hackney rapper fear for his safety, or if it is indeed true that he didn't say those things, one things for sure – he went on a pretty angry Twitter rant.

Professor Green – real name Stephen Manderson – said: "Apparently I've warned 1d away from tattoos, what a load of made up b*****ks. It's not even a half truth!?"

The nightclub owner continued to fume: "'They might like them or they might be really sad about it' does that even sound like a sentence that would come out of my mouth?"
Millie Mackintosh's hubby has a number of tattoos himself, including the word "lucky" on his neck where he got stabbed, so we're inclined to believe his side of the story.

Although Harry Styles, Zayn Malik, Liam Payne, Louis Tomlinson do have a stellar – and fast growing – collection of crazy tattoos between them.

Only Niall Horan remains uninked in One Direction, and it looks unlikely that the Irish boybander will go under the tattoo needle after hearing Harry complain about his.

The curly-haired one previously admitted to The Mirror: "I regret this one on my wrist here. I regret this. I mean, these are just crap."
Do you think the One Direction ​boys should slow down on getting inked? Tweet us @SofeminineUK!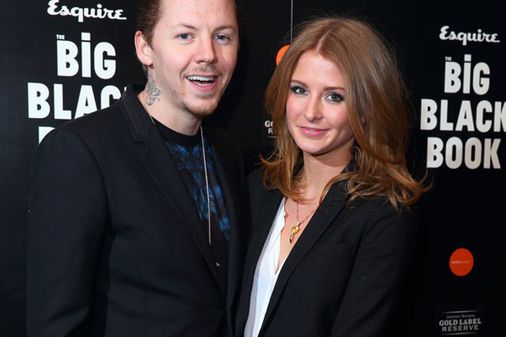 © Getty
Professor Green and Millie Mackintosh