Bridget Jones fans were ecstatic with the unexpected release of Mad About The Boy, the third instalment in the life of everyone's favourite wine drinking, chocolate-munching bachelorette.

But it looks like those who are fans of the movies aren't going to get to see latest chapter of Bridget's life on the big screen, as apparently the author Helen Fielding and the film's star Renee Zellweger have had a falling out.

In the words of Bridget herself, this is all V. V. awkward, as reportedly there are now two different scripts which are currently in development.

One would see Renee return to the iconic role that she previously played in the first film and in Bridget Jones: The Edge Of Reason, but the other will see another actress take up the part of unlucky-in-love Bridget.

It's no secret that the author Helen and the 44-year-old Hollywood actress haven't had the best of relationships and it's claimed that they haven't spoken since filming wrapped on the second Bridget film in 2004.

Some eagle-eyed Bridget Jones fans have even spotted that the Oxford-educated English novelist, 55, thanks Bridget Jones stars Hugh Grant and Colin Firth in the credits to Mad About The Boy, but tellingly Renee's name is completely absent.

Sources also tell The Mirror's 3am that "there is little love lost between the pair."

They continued: "They didn't really stay in touch after the last film, though Hugh, Colin and Helen all did and have a great working relationship. Everyone expected Helen to thank Renee but it wouldn't have been sincere because they aren't good friends.

"The main problem was that Helen, understandably, was very protective over the screenplay and how she saw the role of Bridget being played.

"But Renee had her own very definite views. There was simply a clash of working personalities."
Renée Zellweger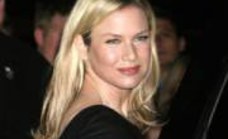 If the third film goes ahead, Renee will be playing yo-yo dieter Bridget as a widower of 51, with two young children.

​Once more the film will focus on the heroine's eventful love life, as she dates a toy-boy before becoming romantically interested in a teacher at her son's school.

Single Bridget is back on the scene following the death of Mark Darcy, played by Oscar-winning actor Colin Firth in the film series.

But while this storyline has made Mad About The Boy another bestselling page-turning Bridget book, film execs are none too happy and it's even claimed that its future as a Hollywood movie is in doubt.

Rumours from LA suggest the loss of Mark Darcy is a major stumbling block, and significantly producers have yet to snap up the rights to the new novel.

However Helen Fielding has been working on an independent script called Bridget Jones' Baby, but it bears little resemblance to the plot of her latest novel.

According to US reports Helen is not adverse to some other actress taking up the mantle of Bridget, but only time will tell whether Bridge will make it to silver screen for one final outing.

Although former Bridget Jones actor Colin doesn't seem too hopeful, previously quipping: "You might be seeing Bridget Jones' granddaughter's story being told by the time we get there."

We really hope Bridget Jones returns to the big screen – we've missed her terribly!

Would you like to see Mad About The Boy turned into a film? And do you want Renee to star? Tweet us @SofeminineUK.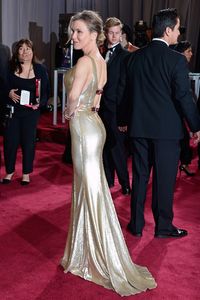 © Getty