Robert Pattinson has hinted at just why he and Kristen Stewart went their separate ways.

After Kristen's indiscretions with Rupert Sanders last summer, Rob seemed to have managed to put things behind him and took her back.

But it sounds like the 27-year-old was kidding himself and really is not one for forgiveness.

He told Australia's Sunday Style that though he doesn't get into arguments often, once you've done him wrong, good luck to you.

Rob said: "There's not very much that really bothers me."

But he went on to explain: "I don't ever feel the need to forgive or expect people to be.

"I judge people on their actions."

We're thinking his judgement of 23-year-old Kristen's 'actions' in July 2012 were pretty harsh.

He went on: "I don't really care if it's wrong or right, I give them the benefit of the doubt.
"If they do something I can't be bothered to deal with, I just cut them out."

Ouch.​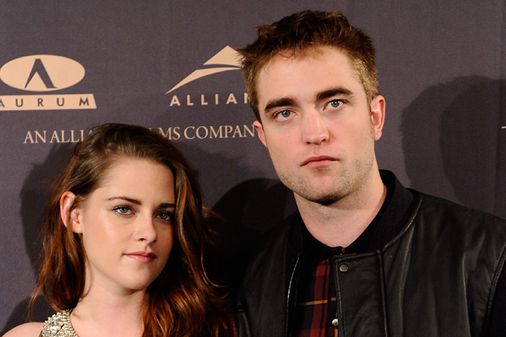 © Getty
Kristen Stewart and Robert Pattinson
He recently told Italian Glamour that he was finally happy again and had come to terms with being alone - in fact he prefers it.

He said: "I accepted many things

"And now I almost feel weird admitting it - because if you say it, then the moment may vanish quickly. But yes, I am happy now."

He adds that in an ideal world he'd be a "dictator" and avoid people all together. In his kingdom "no one could live here, but me."

He goes on to explain how he has accepted that he feels more comfortable in his own company because of how fake people can be in LA.

He said: "In London, where I was born and raised, I have four best friends for life. I'm a lucky guy: four is more than people normally have.

"Here in LA, however, it's harder to gather a little group: people come and go. Plus, we're all actors.

"I swear, it's crazy: every person you meet is a f***ing actor who, by default, is competing with you."

Not gonna lie Rob, it sounds like you may have some trust issues...