Yep, you read that right: the sexy starlet, who is ex-wife to hunk Ryan Reynolds and newly engaged to journalist Romain Dauriac, is pro-porn.

ScarJo told Marie Claire, "I'm sure I should have some very well-developed view on [porn's] effect on society, the ethics behind it and how it affects the kind of relationship between men and women and how it objectifies women. But I don't really think about it. I think porn, like anything else, can be enjoyed. It can be productive for both men and women."
She went on to say, "I think there still are a lot of people being objectified, a lot of people involved who don't want to be. But there's a lot of porn being made for women, written by women. It's great, it's self expression, people should be free to watch it and make it."

But that doesn't mean she completely disagrees with her Don Jon alter ego Barbara, who was horrified to discover her boyfriend's porn addiction. "If I found out my boyfriend watched that much porn, I would be totally flabbergasted, for sure," she says.
"Sex shouldn't be depicted as something that's so terrifying. And the access to it is scary and there are a lot of fetishes, but each to his own. I can't judge porn."
Don Jon is not the only recent film to take a closer look at society's infatuation with porn; earlier this year, Lovelace told the story of famous pornography star Linda Lovelace, played by Amanda Seyfried, who was used and abused by the industry before taking charge of her own life, and last year Shame examined the problem of sex addiction, a theme that is also present in the movie Thanks for Sharing.

What's your POV on porn? Tweet us @sofeminineUK!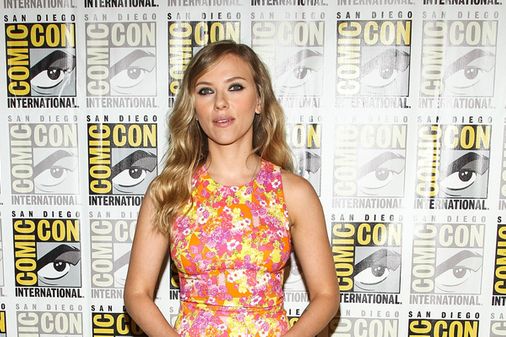 © Getty
Scarlett Johansson