Selena Gomez does not want to discuss her relationship with Justin Bieber.

The 21-year-old singer has had a very public on/off relationship with the bad boy for years.

And, as the pair were pictured together on Justin's Instagram page not that long ago, questions are being raised over the status of their romance yet again.

Are they back together?

Well, even if they are, the host of Chicago's WGN-TV was not going to be the man to find out.

Show host Dean Richards spoke to the Disney princess about Justin's recent questionable antics.

Ignoring her visible discomfort, he asked her if there was something about the 19-year-old star people just "don't get".

The Come & Get it singer gave a nervous laugh before looking off camera.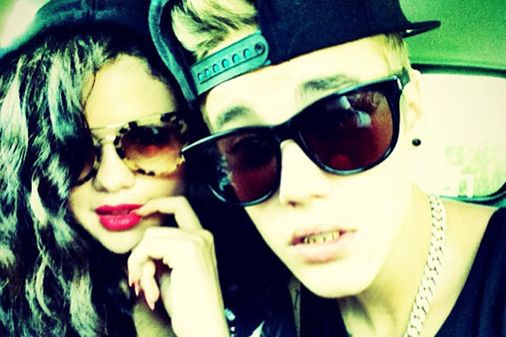 © Instagram
Selena Gomez and Justin Bieber
The live feed was then cut and replaced with a promotional shot for her new album.

Selena's publicity team have reportedly been very strict with journalists about what they are allowed to ask.

A journalist for thestar.com has claimed that before interviewing Selena she received a very clear message on the topic from the singer's team.

The reporter says she received a text from Selena's publicist that read: "Just want to stress again how important it is to not ask any Bieber questions or anything even relating to relationships. It's all about the music today."

Similarly, Justin has reportedly banned his ex-girlfriend's music from any photo shoots he's on.