Kristen Stewart and Taylor Lautner have been spending some time together days after it appears that her ex-boyfriend Robert Pattinson ditched her for Thanksgiving.

According to X17Online.com, the Abduction star, who is reportedly good friends with Kristen, was spotted leaving her house in the early hours of the morning last week.

Could Taylor become the replacement Rob we all dreamed he'd one day be? Team Jacob fangirls everywhere must be delighted!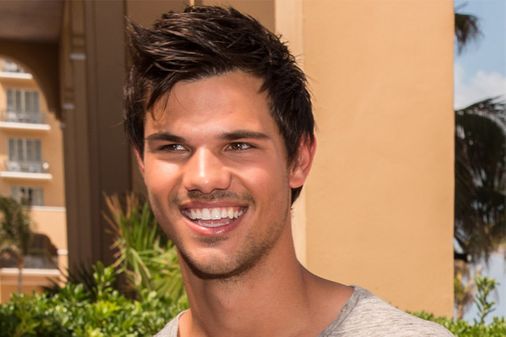 © Getty
Taylor Lautner
There was certainly no sign of Rob either, even though the two of them have been seen together on and off since their break-up way back in May.

Rumour had it that the two were due to spend Thanksgiving together, and could possibly be reconciling, however this was disputed when KStew spent the day which her family, although she was seen to be visibly upset when she left her dad's house on Saturday. Because of a lack of hunky boyfriend perhaps?

A source told the site: "Kristen looked depressed. She spent the holiday with her family, but you could tell something was missing. She looked alone and miserable."

Aw, poor Kristen. Though we can't help but wonder that she might have looked so depressed because the paparazzi decided to spend the day with her family instead of their own? Food for thought!

But it doesn't look like Kristen has stayed depressed for long, as according to PerezHilton.com this week she has been partying it up in Venice for her friend Kassie Vervynck's birthday.

A source said: "Kristen and her closest friends celebrated a friend's birthday at Gjelina's. They all shared different dishes and drank red wine.

"She had a really good time. Rob wasn't there."

Hang on, so is she happy or sad without Rob? Is she going out with Rob or Taylor? Why are they all notoriously closed-off when it comes to these things?

What do you think of the whole Twilight real-life love triangle? Tweet us @sofeminineUK