It might not be long before Robert Pattinson and Kristen Stewart are back together again.

The pair split in May, but rumours they're rekindling their relationship surfaced earlier this month when Rob was snapped driving away from Kristen's LA home.

Rob, 27, and 23-year-old Kristen reportedly had a "very intense" conversation during their time at the US star's home - which doesn't really surprise us with these two.

X17online.com reported that Rob's car has been parked outside Kristen's house for a number of nights, but that he'd been seen leaving during the day.

Rob relocated to Beverly Hills after his split from Kristen in an attempt to get over her and enjoy the single life - but his plan seems to have fallen flat.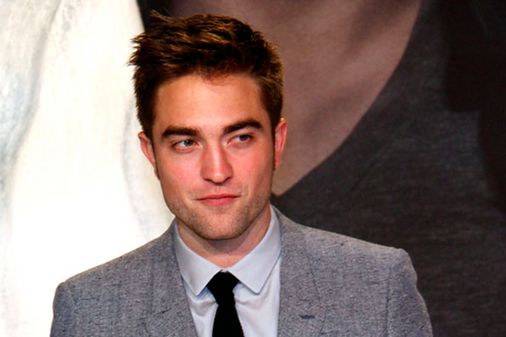 © Getty
Robert Pattinson
A source told Hollywood Life: "Rob is missing Kristen like crazy.

"He thought by moving to Beverly Hills and hanging out with his new friends it would take his mind off Kristen, but it has done the complete opposite.

"His distractions are only making him miss Kristen more. He is lonely and sad.

"He's in a new home, but it doesn't matter, having Kristen not around isn't the same. He used to laugh with Kristen and things just aren't the same with her not around."

It seems Rob's brief time at his ex's house just cemented his feelings for her - and the feeling's mutual.

An insider told Us Weekly: "They will probably pick up where they left off.
"Rob is obsessed with her. She's still heartbroken and she can't seem to get over him."
These reports are in stark contrast to rumours Rob had moved on from Kristen with Elvis' granddaughter Riley Keough.

It was claimed by Us Weekly that the two were "hanging out and hooking up" and that Riley was "the first girl he's liked since Kristen".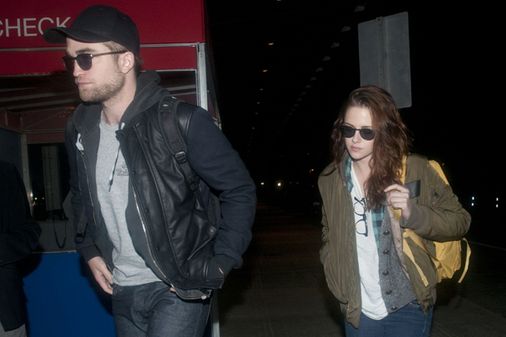 © Getty
Robert Pattinson and Kristen Stewart
And Riley's not the only one to be linked to Rob - romance rumours surfaced when he was snapped hanging out with Katy Perry.

The 28-year-old singer was a good friend of Rob and Kristen's when they were together but appeared to take the British actor's side following the break-up.

They were snapped hanging out a number of times and it was even reported that Kristen felt "betrayed" by Katy's close relationship with her ex.

But the Last Friday Night singer has since insisted her relationship with Rob is purely platonic - and she wanted to make this very clear to Kristen.

Katy told ELLE UK: "I sent her a text message saying: 'I know you've seen all this stuff but you know I would never disrespect you. I'm not that person. I'm just trying to be a friend to him but it is unfortunate that I do have a set of t*ts.'"