Leonardo DiCaprio, 39, visited The Ellen DeGeneres Show on Tuesday 7th January, where he revealed a near-death experience he had with a great white shark.
A few years ago the Wolf of Wall Street star was trapped in a cage with a great white when a can of tuna got stuck on top of the cage he was in.
"I had a huge fear of sharks, and when I did Blood Diamond in 2006 I actually got stuck in a cage with a great white, which was awesome," Leo said.
"It was a gigantic great white … They actually said in 30 years this has never happened, but the tuna kind of got stuck on the top of the cage and the great white leapt out and tried to bite it and went into the cage with me."
He added, "Half of its body was in and out, and I flattened down at the bottom, and it was this far away, and it chomped a few times but I survived it."
Watch Leo tell Ellen his shark survival story
The diving expedition took place in South Africa (infested with great whites) which was organised by a charity dedicated to the protection of animals.
We don't think Leo's going to be diving in the wide open ocean with any more sharks, but he did make sure to credit the charity for their noble work.
"I don't want to do that anymore," he says of swimming with sharks, "but I don't want to discount their work because they're doing great stuff. But it was absolutely terrifying."
The actor even goes on to talk about his experience of riding elephants while searching for tigers. We never knew Leo was an adventure junkie! Even more reason to worship him, right?
What do you think of Leo's scary confrontation with a gigantic shark? Tweet us @wewomenCA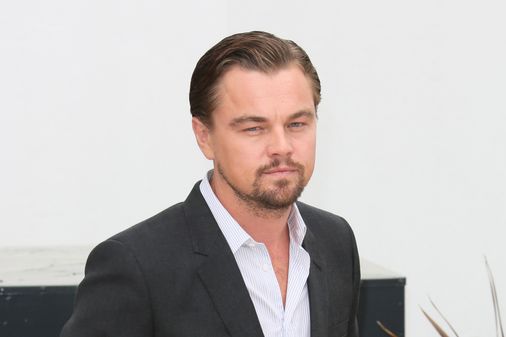 © Getty Images
Leonardo DiCaprio