The lovely Tom Hiddleston has become a fan favourite in his role as the mischievous bad boy Loki in Thor, The Avengers Assemble and Thor: The Dark World.

However, apparently the 32-year-old was initially intent on landing the role of the ab-tastic, hammer-wielding hero Thor, even getting himself into the incredible shape crucial for the character.

Luckily – we think it's fair to say – the part eventually went to the Disney Prince that is Chris Hemsworth, whilst Tom was asked to get lean again to take the antagonist role of Loki, Thor's bitter sibling.
Although it turned out for the best, a new video has been released of Tom's screen test, which shows him with blonde locks dramatically swinging Thor's hammer. And it is so WEIRD.

The great thing about the video is that Tom's abs are superb (seriously, we could look at them forever) the bad thing is that he just isn't right for the part and it is unfortunately so obvious!

Speaking of missing out on the role, the actor who is currently appearing in Corialanus told The Guardian: "I thought, well Ken knows what I can do. Every English-speaking actor over six foot was being seen for the part.

"I got down to the final five, which also included Chris's younger brother Liam Hemsworth, Alexander Skarsgard, Charlie Hunnam and another Swedish actor."

"I ate nothing but chicken and just lifted and lifted weights till I could barely walk. Initially it was hard and then it got quite addictive. I outgrew my clothes and started to stand differently."

Ahem, all it vain it seems Tommy. All in vain.

Do you think he would have been good as Thor? Tweet us @sofeminineUK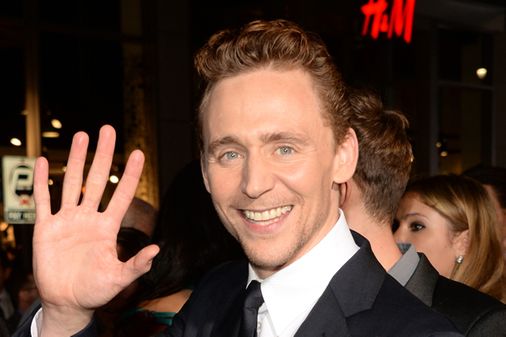 © Getty
Tom Hiddleston