Kelly Osbourne and Matthew Mosshart have announced their engagement.

The rock 'n' roll couple met at the wedding of super-cool couple Kate Moss and Jamie Hince in 2011.

From one rock wedding to another, the pair have been together ever since.

Kelly, 28, told the world her happy news through Hello! magazine.

She said: "I've never felt this close to another human being, ever.

"People say we're co-dependent but we just want to be together all the time."

She added: "Matthew has broken down every one of my walls. There's nothing I wouldn't do in front of him."
Kelly revealed that Matthew had popped the question while the two were on a romantic holiday.

With rumours flying that they'd got engaged months ago, it's clear they've only had eyes for each other for some time now.

Matthew explained: "I knew she was 'The One' pretty early on."

In 2012, as their relationship blossomed, Kelly tweeted: "I'm in love and I don't care who knows about it!"

After a year of dating, the vegan chef moved to LA to be closer to TV star.

Kelly said: "Matthew made the biggest sacrifice anyone's ever made for me, to move away from everything that he knew to be with me in LA.

"Long-distance relationships often don't work out. We'd dated for a year and knew we wanted to be together."
Congratulations Kelly and Matthew! ​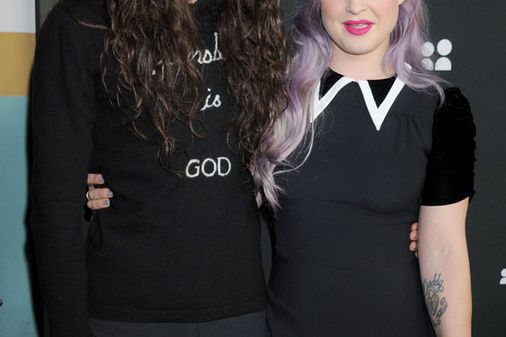 © Getty
Kelly Osbourne with Matthew Mosshart