Kim Kardashian and Kanye West won't be getting married anytime soon.

According to reports the rap star is in no rush to take the mother of his child down the aisle.

There is so much going on in their lives, especially adjusting to having a new baby, they don't feel it's the right time for a wedding.

A source for Hollywood Life said: "A wedding is not popping off any time soon. There's way too much going on.

"He has to tour later this year, he's a new dad, plus he and Kim are looking for a place to settle into and call their own.

"They're not about to add more things to do by trying to get married on top of everything they have to do. It's not happening any time soon."

We're can only imagine the planning that will go into a Kimye wedding - what a circus that will be!

Despite not wanting to sort out the big day, Kanye is apparently eager to be officially engaged to his 32-year-old girlfriend.
She just needs to pick a ring!

The insider added: "No doubt he loves Kim with all his heart.

"He wants [to be engaged] and wants to make a family with her, marriage and all.

"Kim isn't going anywhere and neither is Kanye so there's really no need for him to rush into anything with her.

"Besides, she hasn't even picked out the right ring yet."

Kim's mother Kris Jenner is also keen to see the couple wait, after the Kris Humphries disaster she doesn't want to see Kim go through another failed marriage.

An insider explained: "Kris is encouraging the couple to NOT get married. After Kim's last, 72-day marriage, Kris feels like the Kardashian brand does not need another marriage disaster on its hands.

"She is telling them to take their time, to really think about it. A third divorce for Kim, is not something Kris wants for her daughter or her family business."

True 'momanger' there.

What do you think? Should they take their time to get married? Tweet us @sofeminineUK.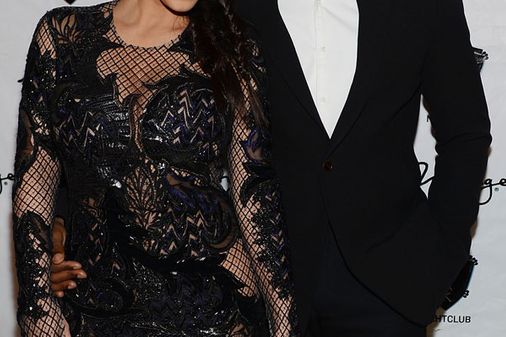 © Getty
Kanye West and Kim Kardashian