Will Smith and Jada Pinkett Smith are said to be living apart and on a "trial separation."

It's reported that the pair – who haven't been pictured together since August – are heading for divorce.

The A-listers have two kids together, Jayden, 15 and 12-year-old Willow, who both followed their parents into show business.

There have been rumours that all is not right in Will and Jada's marriage for a while, and reportedly the Madagascar star shocked guests last week at a charity event with her strange comments about matrimony.

It's rumoured that Jada told the crowd: "When you are going through a storm with your spouse... stop thinking about what you 'believe' a husband or wife should be."

A source close to the pair revealed to RadarOnline: "They were considered to have one of the most solid marriages in Hollywood, but lately it hasn't seemed that way. Things seemed tense for months."
It's been claimed that the 42-year-old singer/actress recently moved into her brother Caleeb's Los Angeles home, while Men In Black star Will is living in New Orleans where he's currently filming his latest flick Focus.

Back in September it was said that the couple quietly put their family home on the market for a cool $42 million, further fuelling rumours of split.

Eyebrows were also raised when Jada took their kids to Paris without Will earlier this month.

When asked about the state of her son's marriage, Will's mother Carolyn Smith expertly – and somewhat angrily – dodged the question.

"Isn't that personal?... Thank you for your concern," she replied.

While Jada's mother-in-law is saying as little as possible, the actress herself is clearly in the mood to share, previously posting some pretty revealing comments on Facebook.

"Will and I can both do whatever we want because we trust each other to do so," Jada wrote.

"This does not mean we have an open relationship. It means we have a grown one."

Oh dear. It looks like another Hollywood marriage has bitten the dust.

Do you think there's trouble in paradise? Tweet us @SofeminineUK.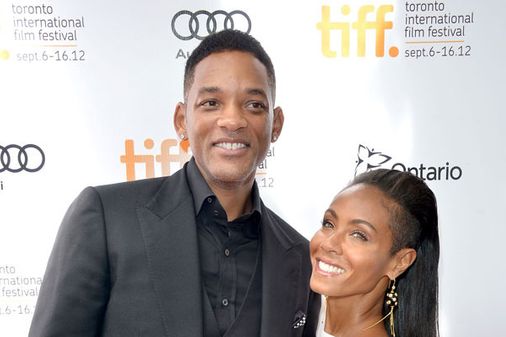 © Getty
Will Smith and Jada Pinkett Smith