Jennifer Lawrence and Nicholas Hoult are back together - yay!

The 23-year-olds have been photographed arm in arm, arriving together at the wrap party for their new film.

The pair have been working closely together on the sequel to X-Men: First Class, which friends and family predicted would bring them back together.

The couple dated for two years before breaking-up at the beginning of 2013 because of work commitments.

After such an amicable split, people were sure that relocating to Montreal in Canada to film X-Men: Days Of Future Past would no doubt lead to a reconciliation.

Jen recently confirmed to US Vogue that she's back together with Nick, even joking about things he does around the house that make her think they are "never going to work".

The rumour mill had been churning over these two for months before Jen's official word, especially since their appearance with their other cast mates at Comic Con last month.

They sat with one another and appeared entirely at ease in each other's company.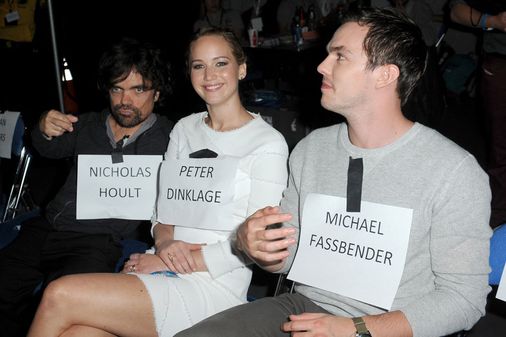 © Getty
Peter Dinklage, Jennifer Lawrence and Nicholas Hoult
The two were first spotted together again as long ago as April, when they attempted to leave a restaurant in California without being noticed.
After filming started on X Men: Days Of Future Past, they reportedly became inseparable on set.

A source told Us Weekly: "They started the shoot in April as friends, and then one day they just started kissing.

"One thing led to another and they hooked up. All her old feelings came rushing back. Now they're fully back on."

They were even spotted taking a stroll around the city with Jen's family in June.

The Oscar-winning actress also apparently let slip that she was "in love again" when she visited a local HMV in mid-July.

Jennifer spoke about their relationship, the first time around, to Elle Magazine last December.

She said: "My boyfriend is honestly my best friend, and hopefully I'm his best friend too.

"He's my favourite person to be around and he makes me laugh harder than anybody."

We've got our fingers crossed for the second time round - such a cute couple.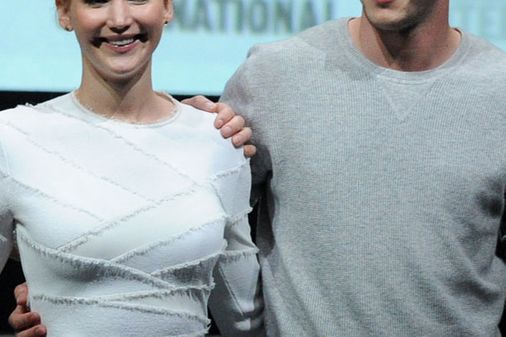 © Getty
Jennifer Lawrence and Nicholas Hoult