Zac Efron, 26, was spotted at a Laker basketball game with a pal earlier this month flaunting his newly earned sobriety chip, indicating the High School Musical alum has been sober for six months now.
As he cheered for the Los Angeles team, fans and friends were happy to see the star in good form and showing off his new-found sobriety. The medallion is given out during meetings as a symbol of encouragement and support.
The actor secretly spent some time in rehab earlier this year in April 2013 for cocaine and alcohol abuse, which he managed to keep on the down low for 6 months.
Zac visited rehab twice this year for an alleged "cocaine addiction".
Meanwhile, Zac was in the spotlight recently after breaking his jaw in November following an accident in his LA home.

The former child star ostensibly fell over and had to get numerous stitches and his mouth wired shut. His injury was so severe that he had to drink soup out of a straw for some time.
Good friend, Adam Shankman who helped the star recover from the nasty fall, said, "I have been at his house every day and I have been making him soup. He has been drinking it through his straw.
"He has to eat through a straw on a syringe. It's horrible."
Contrary to other reports, RadarOnline suggested Zac actually fell into a glass coffee table at his home during a night of wild partying. After getting involved with the wrong Hollywood crowds, we can only assume the latter is true.
His upcoming movie, The Awkward Moment, hits theaters on Jan. 31, 2014.
Congratulations to Zac! We hope he continues to make a full recovery into the New Year.
What do you think of Zac's efforts to stay sober? Will it last or be another celebrity relapse? Tweet us @sofeminineUK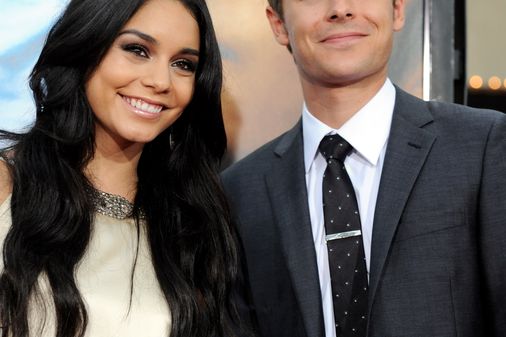 © Getty Images
Vanessa Hudgens and Zac Efron