Christina Aguilera appears to have lost yet more weight.

The US singer has been shooting her new music video and treated her 5,447,932 Twitter followers to a sneak peek of what to expect.

Christina tweeted: "On set shooting music video with @Alexoficial for #HoyTengoGanasDeTi."

Alongside it she uploaded a picture of herself on a balcony by the sea in a tight black miniskirt and cropped bra-style top.

The singer still has her gorgeous curves but has visibly shed weight.
Back in March, Christina stepped out in a little black dress that showed off a noticeably slimmer figure and it looks like she's continued to work hard since then.

The 32-year-old has been spotted hitting the gym and has reportedly been working out with personal trainer Tee Sorge.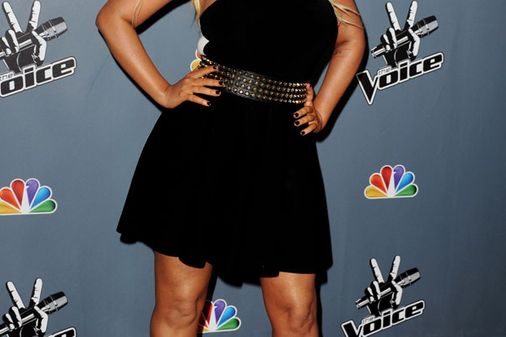 © Getty
Christina Aguilera in March
She's currently taking time out from her job as a judge on The Voice to focus on her music and also to work on her figure.

During her days as a top-selling pop star in the early 2000s, Christina was super-slim and would show off her toned body at every opportunity.

But she later revealed that when she started to gain weight back in 2002, she felt pressure to stay slim because record executives were reportedly worried her career would suffer.

She told Billboard magazine: "During the promotion of my album Stripped, I got tired of being a skinny, white girl. I am Ecuadorian but people felt so safe passing me off as a skinny, blue-eyed white girl.

"The next time my label saw me, I was heavier, darker and full of piercings! Let me tell you, that wasn't an easy pill for them to swallow."
But the feisty star was comfortable with her image and didn't give in to their concerns.

She continued: "I told them, 'You are working with a fat girl. Know it now and get over it.' They need a reminder sometimes that I don't belong to them.

"It's my body. My body can't put anyone in jeopardy of not making money anymore - my body is just not on the table that way anymore."

Christina's fluctuating weight has since been a hot topic for the tabloids and although she always insisted she wouldn't change, it seems that's not the case any more.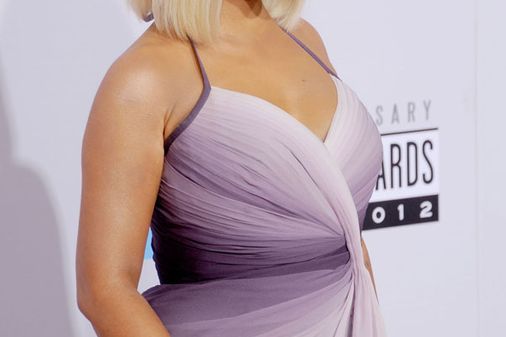 © Getty
Christina Aguilera before her weight loss