Christina Aguilera at a glance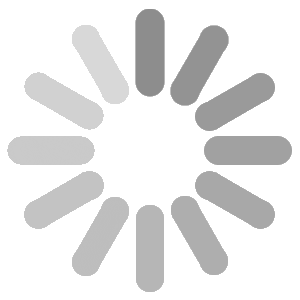 Christina Aguilera, with her bottle blonde locks and powerful voice, is widely known for the hit singles "Genie in a Bottle" and "What a Girl Wants" amongst her young fans and the more sensuous, controversial, sexier image she adopted when she recorded "Lady Marmalade" and "Dirrty".

Christina Aguilera is originally from Staten Island, near New York. Her mother is a musician and her now estranged father was an officer in the army. He was also very violent towards both Christina and her mother.

Christina became interested in music and singing at a young age and took part in both acting and singing events at school.

At the age of 8, she took part in her first singing competition. Several years later, following her parents' divorce and her move with her mother to Pittsburgh, she sang the national anthem at several professional sport events held in the city.

At the age of 12, she starred alongside Britney Spears and Justin Timberlake in the children's TV show "The Mickey Mouse Club".

Two years later, she moved to Japan and recorded the single "All I Wanna Do", with Japanese star Keizo Nakanishi.

On returning to the US, Christina recorded the song "Reflection", for the soundtrack to the animated film "Mulan".

In 1999 she released her first album, "Christina Aguilera". Shortly after she released three hit singles from the album, "Genie in a Bottle", "What Girl Wants" and "Come on Over Baby (All I want is You)". Christina won the "Best New Artist" award at the Grammy Awards in the same year.

After having contributed to the soundtrack for the film "Moulin Rouge" alongside Pink, Missy Elliott and Mya, with "Lady Marmalade", Christina came back sexier than ever with her second album, "Stripped".

The video for the first single "Dirrty", which she filmed with American rapper, Redman, was directed by artist David LaChapelle and was very controversial.

After this very daring album, Christina released a new album in 2006. "Back to Basics" was what it said on the tin, with jazz influences from the 1940s, 50s and 60s.

This album marked a return to Christina's roots and symbolised another very radical change in her music.

This change paid off with hits from the album including "Ain't No Other Man", "Hurt" and "Candyman" topping charts around the world.

The album's success also gave Christina the opportunity to go on a world tour, which lasted almost four months.

In 2010, she released her fourth studio album "Bionic". The album is a mix of RnB, pop and electropop. It received mixed reviews and did not reap the success of her previous albums.

In her private life, Christina started dating music producer Jordan Bratman in 2002. They were married in November 2005 in the Napa Valley.

Their son, Max Liron Bratman, was born in January 2008.

The couple divorced in 2010. Christina has been dating Matthew Rutler, a set assistant for her film, "Burlesque" since November 2010.

She denies that anything happened between them before her divorce was finalised.