As if Mondays weren't bad enough for many, this one just got even worse as reports have emerged that One Direction's Niall Horan has a secret girlfriend.

Niall has apparently been dating Irish model Zoe Whelan for the past month and even took her as his plus one to his brother Greg's wedding.
​Zoe kept her distance as guests entered the Irish wedding in March, but reportedly got closer at the private reception.​​

This apparently makes her the first lucky lady to meet the Horan clan since Niall became famous.
Niall's band​ mates Liam Payne, Louis Tomlinson and Zayn Malik are all in long-term relationships, while Harry Styles is linked to a new woman every week.
​
It was Niall, therefore, who was usually the one flying solo - but not anymore.

It seems the media attention his band mates and their girlfriends get made him want to keep Zoe a secret.

A source told The Sun: "Niall has been secretly seeing Zoe after he met her backstage. Zoe's travelled all over the UK to meet up with Niall on the band's tour.

"But the biggest sign he's really serious about her is that he introduced her to his whole family at his brother's wedding."

The source added: "Niall's protective of her as she's shy, but his family all really took a shine to Zoe."

A Dubliner herself, Zoe met the band at a gig in the Irish capital, after which she tweeted about how much fun she had.

She said: "Great night last night. Shame I didn't get any sleep."

She let the cat out of the bag a little when she let on that Niall had given her his hat: "Well done Harry Styles, Niall, LOUIS, LIAM and ZAYN — you were amazing!

"Banging headache though. Still got your hat Niall — you can have it back tonight. xx."

Is this a modern day love token?

Niall and Zoe are clearly close as she tweeted him just before he had his braces removed: "Got braces back on... only for two weeks though! We're twinnies now Niall. Xx."

This morning Zoe has denied the claims she's Niall's girlfriend.
She tweeted​: "Hi @NiallOfficial and I are not dating. Just friends


!"
We're not sure how many female models get taken to weddings just as friends...​

Looks like Harry may have to be the only single lad in the band - we reckon he'll be up to the challenge.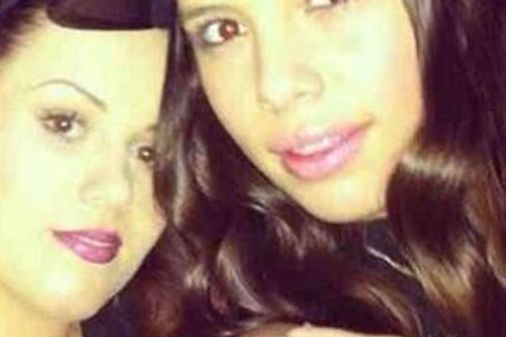 © Twitter
Zoe Whelan