Movie hunk Channing Tatum had a lot of love to give on Mother's Day as he gave a shout out to both his mum and his wife, who's expecting their first child very soon.

He tweeted: "To my mama, my soon-to-be mama and all the beautiful moms...Happy Mother's Day!


."

Channing and his wife Jenna Dewan-Tatum are sure they'll settle into their new roles as soon as their baby arrives.

Actress Jenna told Glamour: "As soon as this baby comes into the world, Channing and I will figure it out real fast."
Another parent-to-be who took the chance to thank her mum was Kim Kardashian.

Mother and manager Kim and Kris certainly have a close bond.

She wrote: "Happy Mother's Day to my amazing mom!!!!"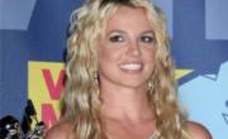 © Instagram
Jessica Alba with her daughter
Meanwhile, Nicole Riche and Carrie Underwood decided to share some comedy snaps of themselves with their mothers.

Nicole posted a photo of herself as a child with her mum - with the pair wearing matching outfits - and the caption: "The one day a year I forgive her for this. Happy Mothers Day!"
Carrie Underwood tweeted: "In honor of Mother's Day, a silly pic of me and my amazing mom. She's everything I hope to be someday! Thanks, moms everywhere!"

Some of the showbiz mums out there also got involved - delighting in their roles as mothers.

Britney Spears tweeted: "I've got the two cutest boys in the world! Hope y'all are having as nice of a #mothersday as I am!"

© Instagram
Miranda Kerr with Flynn
Jessica Alba instagramed a photo of herself with her daughter Haven and the caption: "Lil Havie says "cheese" whilst tilting her head... Like mother like daughter #happymothersday."

Australians share the same date for Mother's Day and model Miranda Kerr posted three adorable photos to Instagram of herself with baby son Flynn.

She captioned the snaps: "Best Mothers Day ever with my little man," "pure joy," and "Feel so blessed to be a Mother ❤ Happy Mothers Day to all."