The One Direction boys recently played at their most impressive venue yet - the amphitheatre in Verona.

The band was blown away by both the setting and the crowds and Harry Styles tweeted his appreciation afterwards.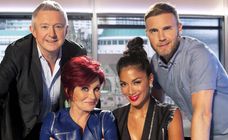 While Italian fans were thrilled with the scruffy-haired singer's comments, fans from other parts of the world were slightly put out.

One commented: "Harry this hurts other fans...It really HURTS! I mean we're one big family but..yeh it hurts.."

Another wrote: "idk cause it seems like they're their favourites ones and i feel like a little sh*t you know."

One fan took the comment straight to heart and rather than be upset, she was furious.

The user tweeted: "@HarrytStylse you're a c*** Harry go f*ck yourself."

We're guessing the boys are used to receiving messages of disappointment, but maybe 19-year-old Harry should avoid ranking gigs next time.

He also tweeted a Vine of himself in the arena before it was full, with shots of the screaming fans waiting outside.

He captioned the video: "Verona. I love you."
Niall Horan also bigged up the Italian night of One Direction's tour.

He tweeted after the performance: "Holy sh*t! That was incredible ! Like cant even describe that feeling! Amphitheatre was unbelievable! Verona thank you xx."

The 19-year-old came close to Harry's level of appreciation for the Northern Italian town's Directioners, but he didn't get quite the same level of backlash on Twitter.
The band are all set to take on their new Where We Are stadium tour in 2014, bringing joy to a string of countries that were yet to play host to 1D.
The boys told the world about their new tour dates last week as part of their very well publicised, mega-hyped, 'One Big Announcement'.
Meanwhile, the boys took home ​three prizes at last night's Billboard Awards: Top Group, Top New Artist and Top Pop Artist.

© Getty
One Direction