Justin Bieber has changed his hair yet again.
​
The Canadian singer has ditched his trademark spiked-up quiff in favour of a new style.

​Justin now has most of his hair swept to the right, with his head shaved at the sides.

The last time Justin dramatically changed his style - when he lost his floppy mop and opted for a short style - he lost more than 80,000 followers on Twitter.
​
And it seems Justin's Beliebers are just as unconvinced by his latest look, which he debuted at a meet and greet with fans over the weekend.
One Justin follower wrote: "What the hell has justin bieber done to his hair. Officially don't fancy him anymore."
​
Another rather passionate fan posted: "JUSTIN BIEBER WHY WOULD YOU CUT YOUR HAIR LIKE THIS!? #ew #why."

​And one said: "What has justin bieber done to his hair hahahaha."
​
Justin's admirers then went on to compare him to Miley Cyrus and Rihanna, who have both had the hair cut into similar half-shaved styles.
​But opinion hasn't all been negative. One fan definitely hasn't been put off: "OMB, @justinbieber NEW HAIRCUT, CAN'T BREATH, HE LOOKING SO SFGGADKLJFKLDSJFKL PERFECT. THE HAIRFLIP IS BACK! OMFB!"

​It seems Justin may want a fresh start following his split from girlfriend Selena Gomez at the end of last year.
​
He'll also no doubt be desperate to take on a new image following a disastrous few months that have no doubt lost him a fair few fans.

Justin's London leg of his Believe tour saw him arrive on-stage to a crowd of boos because he was two hours late.

During another gig, he bent over in pain and had to stop his performance while he recovered.

He's also been told he's not welcome at numerous bars and clubs - for reasons that are unclear - and has even faced assault allegations from his neighbour.
​But is a new haircut enough to help Justin do a 180 and crawl back into the public's good books?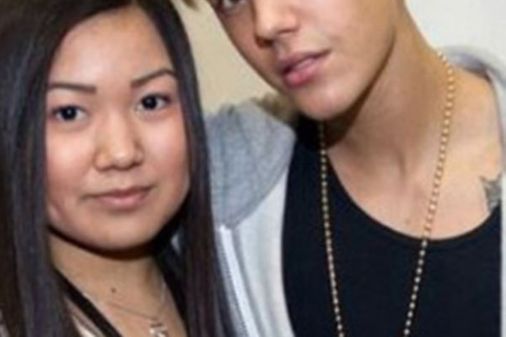 © Twitter
Justin Bieber