With the due date creeping ever closer, the Royal Family is getting ready for the birth of Kate Middleton and Prince William's baby.

This includes making sure everyone is ready for the arrival and prepared for the possibility of an early birth.

When Kate's due date was announced as mid-July, the Duchess added that "apparently babies have their own agenda."

With reported fears that "she could go into labour as early as this week", the Royals are making sure every element of the birth plan is sorted.

A source told Now magazine: "The whole family's on tenterhooks.

"Nurses at Kensington Palace have been put on standby and they're taking every precaution not to leave Kate alone for one minute."

Everything down to Kate's bag for the hospital is already ready and everyone in the Duchess's camp is just waiting for the moment labour starts.
When it is time for Kate to be taken to the Lindo Wing of St Mary's Hospital in Paddington, "it'll all be kept top secret until she arrives safely.

"Only Scotland Yard will be notified, so they can put up the barriers for the Duchess' arrival to ensure her privacy.

"The family won't want any sneaky photos being taken of Kate looking in discomfort."

Despite all the preparation for an early arrival, the 31-year-old is apparently still worrying about the possibility her hubby could miss the birth.

Wills is set to go on paternity leave for two weeks starting in mid-July - he is currently still on active duty in the RAF.

Despite this there's "no back-up bedside buddy".
The insider added: "Wills is adamant he'll be there like his father Prince Charles was at his birth, so there's no contingency plan.

"All of Kate's hopes are pinned on William."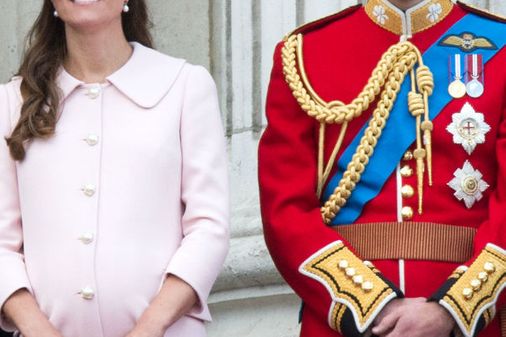 © Getty
Kate Middleton and Prince William