Ray J has released the video for his new single, I Hit It First - and there's now no doubt that the track is about his ex Kim Kardashian.

The promo sees Ray J's dark-haired curvy love interest, who bears more than a passing resemblance to Kim, crawl across his bed in a tight dress and pose seductively at the camera - both of which seem to be references to his infamous sex tape with Kim.

Reality star Kim quickly shot to fame and became front page news when the racy recording of her sexual encounter with Ray J in 2003 hit the internet in 2007.

The track will no doubt serve as a rather sleazy reminder to Kim's new boyfriend Kanye West that Ray J slept with her first.
The lyrics of the track include: "She might move on to rappers and ballplayers. But we all know I hit it first."

Kim is now pregnant with Kanye's baby - but still Ray J feels it necessary to return to his former sex life with the Keeping Up With The Kardashians star.

The 32-year-old also sings: "I had her head going North and her ass going South, But now baby chose to go West."

The video ends with Ray J watching 32-year-old Kim's reality show, before switching it off with a grin.

​Furthermore, the single's cover art is a blurred image from 2008 of Kim in a bikini.

Despite all this, Ray-J insisted earlier this month that he wasn't trying to cause drama.

He said: "People are going way too deep. I'm not trying to create no war – it's all love."

Kim and Kanye, 35, have so far kept a dignified silence amid the release of the controversial video, but their fans on Twitter can't quite believe Ray J's cheek.

One posted: "I hit it first by ray j. Dear lord making fun on Kim k in the classy way.. Not."

Another said: "Just watched Ray J new video "I hit it first"....lol at the Kim K look alike....Bold....I wonder what will come…"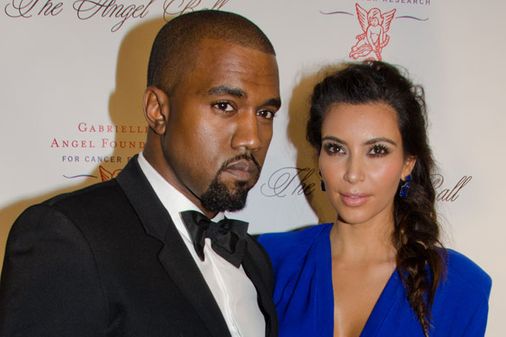 © Getty
Kanye West and Kim Kardashian