Londoner Natalie Coleman was crowned the winner of MasterChef 2013 last night.

The credit controller and part-time DJ won over the judges with three incredible dishes that included lobster and fennel, pork belly with scotch egg and vanilla-chocolate panna cotta.

John Torode and Gregg Wallace were charmed by her down-to-earth cooking and said she was "destined for great things".

Pro chef John said: "She not only understands finery of great food but she cooks for the people, food that people want to eat.

"She makes people smile and she's not fazed by a thing. She also has a great palate and understands flavour combinations."

Natalie - who's vowed to never return to working in an office - said after her win: "This is probably the best thing that's ever happened to me in my life.

"It's like a fairy tale really, the girl from Hackney done good."

Natalie beat fellow finalists Dale Williams and Larkin Cen to take home the trophy after a week that saw them travel to Italy and cook for Michelin-starred chefs.
Though Natalie seemed fun loving and always positive throughout the series, she has now opened up about a secret agony she kept hidden from the public.

The 29-year-old has revealed that she was wracked with guilt after she went joyriding with a drunken biker who ended up killing a man in August 2000.

The man's fiancée was left fighting for her life following the incident, which occurred after Natalie agreed to go for a ride on her friend's powerful 750cc bike.

Her pal Allen Shord had drunk four pints and ended up mounting the kerb and slamming into Robin Bull and fiancée Sarah Coles, dragging them 16 metres.

Natalie told The Sun: "It was the worst day of my life. I can't imagine the pain that the family went through and must still be going through. I feel terrible that this ever happened."

She was just 16 at the time of the accident and was knocked unconscious, but managed to escape with bruised ribs and a gash in her leg.

Allen spent two years in hospital and is now wheelchair-bound and brain damaged. He was jailed for three and a half years.

Natalie is still haunted by the awful events that day.

She continued: "It doesn't go away. It was probably the worst thing that ever happened to me in my life.

"But it's not so much my life - someone else's got lost. I was lucky."

A MasterChef spokesman said: "Natalie has said the accident, victims and their families occupy her thoughts daily. The driver was convicted and went to jail.

"Natalie was never charged in connection with the accident nor was she required to appear in court."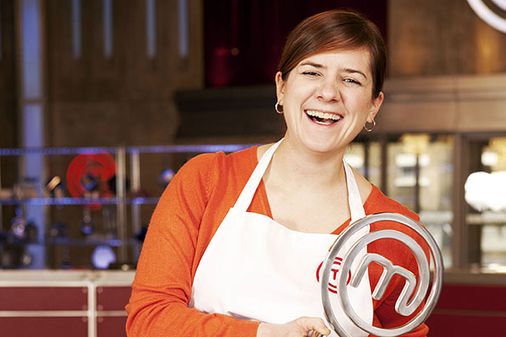 © BBC
MasterChef 2013 winner Natalie Coleman