Prince Harry's desire to settle down is said to be scaring his girlfriend Cressida Bonas.

The 28-year-old is apparently keen to follow in older brother Prince William's footsteps and get married, but student Cressida, 24, is upset at the prospect.

A friend of Cressida's told The Telegraph: "Cressida has been in floods of tears.

"Harry is coming on very strong, but she is all over the place. She thinks she is far too young to get married and is scared by all his talk of marriage and settling down."

Harry and Cressida were first linked last July, when they were reportedly seen kissing inside nightclub Le Salon.

Things then cooled between the pair after Harry's naked partying antics in Las Vegas, but they got back in touch during his time away on military duty in Afghanistan.

Even then, it's reported that Harry was keener than Cressida.

A source said at the time: "Harry has been ringing Cressida regularly. He's been pleading with her to 'wait for him' until he comes back.

​"Cressida is still very fond of her ex-boyfriend and, since Harry's been on the scene, he's been after her again. Cressida is torn. She likes Harry, but is not the sort to be bothered about his title."

Cressida's ex is Harry Wentworth-Stanley, whose stepfather is a cousin of the Queen.
Despite her original doubts, the pair seemed smitten when they debuted their relationship on a ski trip weeks later and things got even better when Harry introduced Cressida to his father Prince Charles.

The group enjoyed a casual supper at Clarence House and Charles was said to be very taken with the banking heiress.

But their relationship could be in trouble with Harry's new urge to settle down, which is apparently influenced deeply by Wills' wedding and marriage to Kate Middleton.

Plus Harry's best friend, Thomas van Straubenzee, is to marry Lady Melissa Percy later in 2013.

Earlier this year, during his time in Afghanistan, Harry spoke about the difficulties of finding love and settling down when you're a Royal.

He told the BBC: "If you find the right person and everything feels right, then it takes time, especially for myself and my brother."

Harry added: "You aren't ever going to find someone who's going to jump into the position that it would hold, simple as that." ​

Nonetheless, insiders have told Grazia that Cressida was "born to be a Princess".

Only time will tell...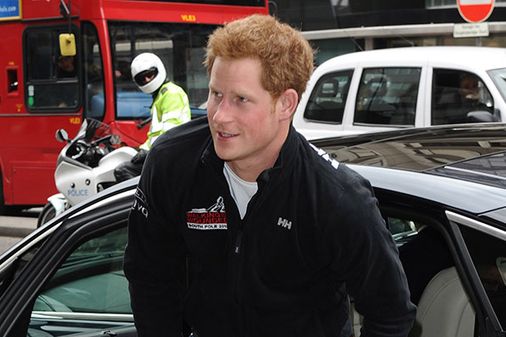 © Getty
Prince Harry