The Wanted singer Nathan Sykes has been forced to take a break from his duties in the band after suffering with some serious throat issues.

He has a haemorrhaging nodule on his vocal cord and is set to have an operation tomorrow to save his voice.

This is potentially disastrous for the band as Nathan often takes the lead vocals - fans of their hit song I Found You will definitely see the issue!

Rather than working on new material and planning for their next tour, the boys are all anxiously waiting to see if the surgery is successful.

Even if it is, Nathan will still be out of action for at least a month.

A source told The Sun: "It's not good at all. Nathan has battled with throat issues for a while but this is far more serious.

"After the once-over by the specialist, he was instructed to have almost immediate surgery. Naturally Nathan is really worried as if it doesn't work, his career is over.

"The rest of the band are not only concerned about him but also about the group.

"It will be tricky to continue without him as vocals will have to be changed. All their worldwide commitments are having to be put on hold."
Nathan Sykes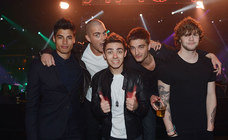 Nathan has been tweeting a countdown to his op and 11 hours ago simply wrote: "Gutted."

Sounds like the last thing he needs after his split from girlfriend Dionne Bromfield last week.

Dionne has confirmed they've broken up but that they're trying to be mature about the situation.

She told Entertainmentwise.com: "We're really good friends so there are no hard feelings at all."

Add to all this The Wanted's on-going feud with fellow boy band One Direction and it doesn't sound like the boys are having the best time.

Their E! reality show was only announced earlier this year and the band looked all set to further make their mark on America - but now it looks like that could be in jeopardy.
An official statement has been released regarding Nathan's surgery and the impact it will have on the band.
They've said: "We can confirm that The Wanted's Nathan Sykes will under go specialist throat surgery on Thursday 18th April in Los Angeles and as such will be taking unforeseen hiatus form The Wanted.

"The priority for Nathan, his label and management is that he is given time to recover and receive the best treatment possible.

"The remaining four members of The Wanted will continue fulfilling the bands promotional commitments across the world."​​

The cherry on top for Nathan? He turns 20 tomorrow - Happy Birthday!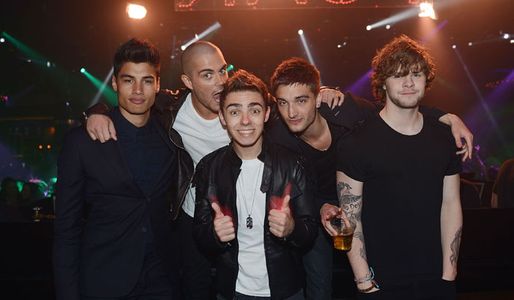 © Getty