Tulisa Contostavlos is having a pretty awful month.

It's been less than two weeks since she was arrested on suspicion of supplying class A drugs and now she's been left terrified by a stalker.

The 24-year-old cowered in fear at her gated £5million mansion on Tuesday night after a man managed to sneak past her security measures in the middle of the night.

He then started posting notes through Tulisa's letterbox, before banging constantly on her front door and demanding to see the singer.

The man had also reportedly been contacting the former N-Dubz star via Twitter.

Tulisa reportedly sent her PA and close friend, Gareth Varey, to answer the door and there was said to be an altercation.

The 24-year-old male, who'd been screaming Tulisa's name, fled the home when the police were called - but officers managed to track him down and arrest him.
A close source told The Mirror: "She has had an absolutely hellish past few days – and now this.

"She is at an all-time low. T is a girl whose professional life is in tatters. This guy started hounding her daily since the drug fixing story broke.

"He started knocking down her front door in the middle of the night and Tulisa was utterly petrified.

"This is the last thing she needs to be dealing with right now."

Last night Herts police confirmed they had arrested a 24–year-old man, from Stamford Hill in North London, on Wednesday.

The force added in a statement: "The man was served a first warning for harassment. He was released with no further action and all parties involved are satisfied with this."
Tulisa was already said to be in a fragile state before the stalker incident because of her arrest.

The former X Factor judge was taken into police custody earlier this month after she spoke to an undercover reporter from The Sun about knowing drug dealers.

Though she insisted she doesn't do them herself, she went on to set up an alleged drugs deal for the journalist through her friend, Mike GLC.

Part-time rapper Mike allegedly supplied the undercover reporter with £800 worth of cocaine, unaware he was being filmed by secret cameras.

Mike has since insisted they are innocent and told reporters: "Anyone can edit or chop things together on video. The truth will come out in the end. I don't want to go into much more detail.

"I am going home to be with my family. This is ruining my life. I am not a drug dealer. I have never sold drugs in my life."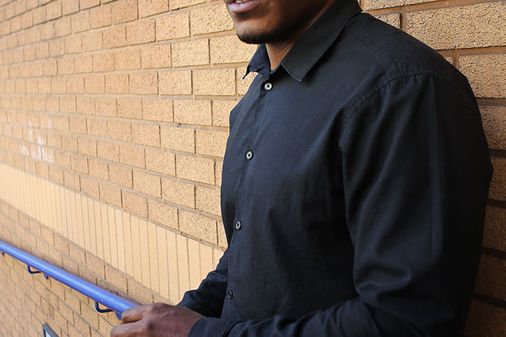 © Getty
Mike GLC