Chloe Green has reportedly been getting close to bad boy Chris Brown following his split from singer Rihanna.

Chris and Rihanna have had their fair share of bad blood and it looks like there's another thing to add to the list.

The Diamonds singer is involved in a very expensive legal battle with Topshop over the use of her image on a T-shirt.

She is suing the store - which is owned by Chloe's father Sir Philip Green - for £3.5million.

Just days after splitting from her previous bizarre boyfriend, 44-year-old Marc Anthony, Chloe was spotted partying with Chris.

The 22-year-old was joining in with Chris's 24th birthday celebrations in LA.
And she didn't stop there - the shoe designer was also seen hanging out with the rapper at Greystone Manor in Hollywood a few weeks later.

And now things have started heating up between the unlikely pair.

A source told 3am: "Chloe met Chris last year when he serenaded her at her dad's 60th birthday party.

"She was always a big fan and thinks he's really hot.

"After he split with Rihanna and she split from Marc, they've been spending more time together and having a lot of fun.

"It's early days, but they've not been shy about being seen out at the same places."

We're wondering how much of this hook-up is Chris trying to wind up 25-year-old Rihanna.

The source added: "It's the sort of thing Rihanna keeps an eye on, and she's definitely aware of Chloe being on the scene."

We'll have to watch this space as Chloe is said to be enjoying the culture of Cannes Film Festival, while Chris was at the Billboard Awards in Las Vegas on Sunday night.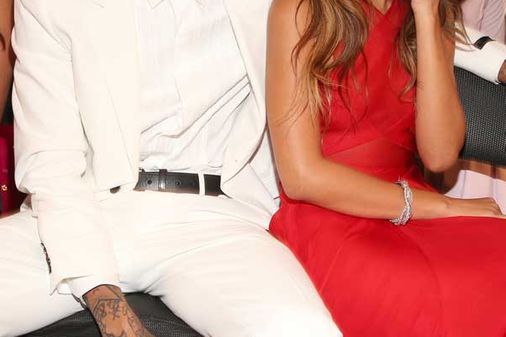 © Getty
Chris Brown and Rihanna